LaSalle Corrections has agreed to pay $7 million to the family of a Texas inmate who died in custody after prison officials refused to order medical care, even after she lost her vision and ability to walk.
---
LaSalle Corrections will pay an estimated $7 million to the family of a Texas inmate who was repeatedly denied medical care before her death in 2019.
According to The Associated Press, the lawsuit was initially filed by the family of the late Holly Barlow-Austin, who was held at an East Texas jail operated by LaSalle Corrections, a private prison contractor.
The settlement, notes The Associated Press, is among the largest of its kind.
Erik Heipt, an attorney for the Barlow-Austin family, said that the 46-year-old's death was one in a string of similar incidents, culminating in multiple investigations and legal claims against LaSalle Corrections.
"If you're going to cut corners and put profits over people's lives, there will be a steep price to pay," Hepit said, suggesting that LaSalle's settlement "should serve as a wake-up call to all private jail and prison operators."
The family's lawsuit was resolved shortly before trial was scheduled to commence, nearly two years after the complaint was first filed.
In their federal lawsuit, the Barlow-Austin family said that LaSalle-hired corrections officers, as well as medical staff, ignored obvious signs of Holly's worsening health.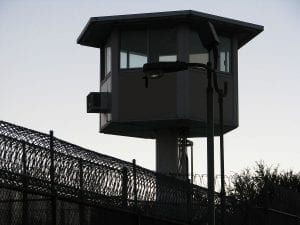 Instead of extending effective medical care or transferring Holly Barlow-Austin to a regional hospital, LaSalle purportedly falsified the inmate's records, deprived her of food, and only allowed her to see an outside physician after it was too late.
The Fort Worth Star-Telegram reports that the Barlow-Austin family has announced that, with a settlement reached, they will ask the court to dismiss all remaining claims against LaSalle.
"Holly was a kind, compassionate person with a generous spirit—someone who always wanted to help people in need, even strangers," Barlow-Austin's mother and husband said in a joint statement. "What happened to her was inexcusable."
"While no amount of money could bring our beloved Holly back, this victory will help give us some closure as we move forward," the family continued. "And we hope and pray that it will lead to changes in how our jails treat people in their custody and will save some lives in the future."
Hepit further said that he hopes the settlement "sends a powerful message to every single jail and prison in America that this type of blatant disregard for human life will not be tolerated."
The Fort Worth Star-Telegram notes that Barlow-Austin was arrested for an alleged probation violation. She spent nearly two months incarcerated inside the LaSalle-operated facility. During that time, she complained of progressively worsening symptoms, including headaches, nausea, neck pain, and blurred vision.
Barlow-Austin's visual symptoms, said the lawsuit, worsened to the point she could no longer see.
Gradually, Barlow-Austin lost sensation in legs, and was observed crawling in her cell.
"Despite her alarming and progressively worsening symptoms, LaSalle never arranged to have her evaluated by a medical doctor," the lawsuit states.
While Barlow-Austin's husband tried to push LaSalle into arranging additional medical care, the company's officers dismissed his complaints.
Heipt and his law firm, Budge & Heipt, noted in the complaint that other inmates at the facility had also died from apparent medical neglect.
Sources
Suit over Texas woman's jail death settles for $7 million
Woman neglected in jail went blind, begged for water before dying in Texas, lawsuit says