Black barbershops are social clubs, community gathers spaces…and now, therapy offices.
---
Getting a haircut can be a social experience for many people. When they sit in the chair and their stylist or barber begins to clip, there generally isn't just dead air that comes along with this. Instead of sitting in silence, many hair-cutting professionals and their clients chat and, over time, relationships develop. This is part of the industry norm – to engage clients in conversation, and, in this way, they continue to come back time and again. And, this is especially true of Black barbershops, which have been likened by many to therapy centers.
This is preciously why Samuel Glickman was worried when one of his clients stopped coming in for his regular haircuts back in 2022. Glickman's Privado barbershop has been a pillar of the community. It is a place to "take a load off," meet and chat with friends. Glickman gets to know his clients on a personal level, and cares for each one of them. Another one of Glickman's regulars had committed suicide in 2021, and he was genuinely grieving the loss while remaining worried about the recent no-show.
"He sat in my chair every week, and we talked. But I wish I had had some deeper conversations with him," Glickman said. "I didn't know what he was going through."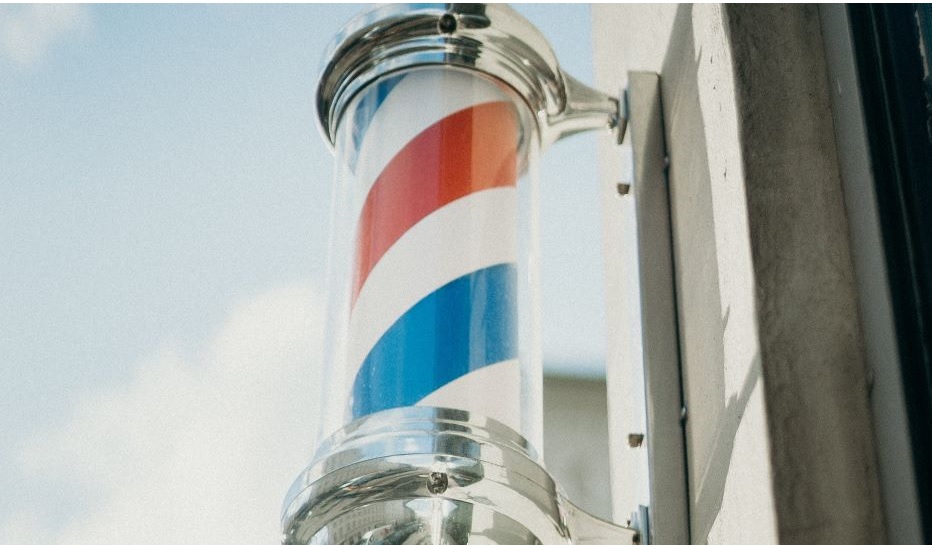 For generations, the barbershop has served as sort of social club and respite for Black men. These are places that are about more than getting a fresh new cut. Men visit their barbers often, in general, usually every couple of weeks. This means that they get to know them and the atmosphere of the shop. They also see the same clients there time and again. For Black men, barbershops are a welcome refuge from daily stressors – a brotherhood of sorts.
To create more attention around the culture of Black barbershops, "The Confess Project" is enlisting shops like Privado to double as mental health centers. The project hopes that anyone inside can feel free to air their issues without judgment.
Lorenzo Lewis, found of the initiative, emphasized that The Confess Project "isn't training therapists." Instead, the effort is soliciting the help of shop owners to actively listen to their client's grievances and be supportive in the process.
"When you confess, you become your best," he added. "We can move past those things that have become barriers in our lives with therapy and support."
The shops are all that more important to the Black population because Black men are half as likely as their white counterparts to seek counseling, according to the American Psychological Association (APA). "About 45% of the white men who are between the ages of 18-44 and experience anxiety or depression daily were likely to use mental health services, compared to only 26% of Black and Hispanic men with the same ailments," the agency reports.
"African American men struggle with depression, anxiety and aggressive anger issues, but many of them have been afraid to talk," said Laklieshia Izzard, a licensed professional counselor and a member of the board of directors of the National Alliance on Mental Issues of Georgia. "Our men are in dire need of support."
The Confess Project has so far trained more than 1,500 barbers in more than 50 cities.
"We wanted to create a community around Black men that was safe and nonjudgmental, where they could talk about their pain," Lewis said. "Barbers are going to see people who are not going to know to seek help. They are on the front lines as mental health advocates."
Atlanta-based rapper Pastor Troy supports the effort, saying, "Just as strong as we are, we gotta represent the weaknesses we have. It was important to find that place to help myself with this therapy. Get it off your chest, out of your mind and release it. That has allowed me to embrace my issues."
For those who would much rather 'confess' during a cut than in session, the Confess Project is helping to improve the mental health of many across the nation.
Sources:
Confess Project uses barbershops to cut stigma of Black mental health
Barbershops are Like Therapy Offices for the Black Community