Acceptable air pollution levels are expected to decrease.
---
The U.S. Environmental Protection Agency (EPA) proposed an update to the federal standards for the fine particulate pollution problem. By law, the EPA is required to update these standards after every five-year period. However, the last time they were updated was in 2012, during the Obama administration. After that, the Trump administration disregarded the update requirements.
Andrew Wheeler, the EPA administrator at the time, claimed that the U.S. had "made incredible strides in reducing particulate matter concentrations" and that increasing the standard further was unnecessary, which prompted outrage from public health and environmental organizations. This was in direct contradiction to the recommendations put in place by EPA researchers.
Fine particulate matter, otherwise known as PM 2.5, is an air pollutant produces through the burning of fossil fuels. It is one of the smallest and yet most dangerous air pollutants in existence, making it a deadly pollution problem. This is especially since scientists found that it easily causes mutations in cardiovascular cells. As a result, it is associated with an increased health risk of cardiovascular diseases such as asthma and lung cancer, even in non-smokers.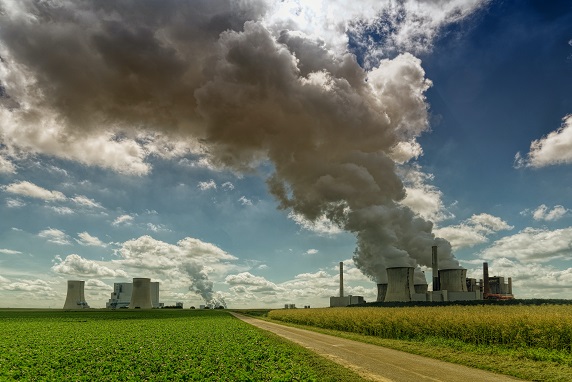 In 2021, the World Health Organization (WHO) found fine particulate matter to be a significant health risk and recommended that the agencies responsible should cut its permissible limit to 5 micrograms per cubic meter of air. According to WHO projections, such a limit could reduce the number of deaths associated with PM 2.5 pollution by about 80%.
In 2012, the Obama administration reduced the PM 2.5 limit from 15 to 12 micrograms per cubic meter of air. The Biden administration, on the other hand, proposes reducing the limit from its current 12 micrograms per cubic meter to 9 – 10 micrograms per cubic meter, which fails to meet the standards recommended by the WHO by a significant margin. The public comment period is expected to be completed by the end of this year and is expected to reduce the range of the limit to as low as 8 micrograms per cubic meter or as high as 11 micrograms per cubic meter.
Michael Regan, the current EPA administrator, defended the proposal saying that the agency crafted it after looking through the new science and consulting with EPA experts and stakeholders to tackle the ongoing pollution problem.
A "State of the Air" report released by the American Lung Association back in 2021 found that about 41.1% of the total U.S. population lives in areas with unhealthy to dangerous levels of particle pollution. The report also found that people of color were 61% more likely to live in an area with failing grades for at least one pollutant.
The new report will have a significant and lasting impact on communities of color, as reported by Dr. Doris Browne, President of the National Medical Association and a practicing oncologist. Dr. Browne said, "I've spent my career advocating for health equity and environmental justice, because no one should be sickened by the environment in which they live." And "Harmful carbon pollution and smog have a lasting and devastating impact on public health, and strengthening air quality standards means healthier, more sustainable communities."
Sources:
EPA proposes new rule to crack down on deadly air pollution
EPA to leave pollution standards unchanged, against recommendations of its own scientists
Scientists find clues to how air pollution may trigger lung cancer
People of color are three times as likely to live in most polluted places, new report says