The UAW and automakers are combating the crisis with new initiatives to curb opioid addiction and overdose deaths.
---
The automakers and UAW are being proactive in their fight against the opioid crisis, which has taken a significant toll in Kentucky.  Ford Motor Co. has nearly 14,000 workers there at two of its biggest assembly plants.
"It's just a matter of statistics," UAW Local 862 President Todd Dunn said, "that the casualties include some of those workers and their families." He added, "When you look at the Kentucky Truck Plant, you basically have two aircraft carriers' worth of people.  There's not one person that's not touched in some way or another from opioid use, opioid death, suicide or overdose."
UAW's agenda for upcoming contract negotiations with Detroit's "Big 3" automakers include efforts for preventing and treating opioid abuse.
The repetitive, physically demanding labor of automotive plants tends to lead to injuries and chronic pain which, in turn, facilitates opioid addiction.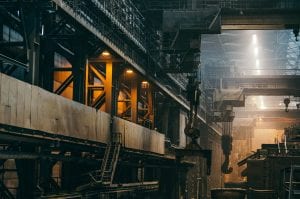 "I don't believe that the UAW and the automakers should have necessarily seen this coming, because I don't think a lot of other people did," said Jeremy Milloy, a postdoctoral fellow at Mount Allison University in New Brunswick, Canada. "But now that they are dealing with this situation, it's a really obvious time for them to say that policies based on surveillance and stigmatization have failed.  They can't work in a system where the No. 1 most-abused drug is a licit one being prescribed through company health plans."
"The issue demands that we get involved, and it demands that we set an example of combating it in a positive way, the union and the company," UAW Vice President Rory Gamble said. "We have to grab this thing and address it now."
The UAW is seeking an expansion of employer-funded, union-administered assistance programs aimed at preventing the use of prescription painkillers as well as protections for employees already addicted so they are more apt to be open about it with their employer.
General Motors rolled out a new initiative in 2017 aimed at limited the amounts of short-acting opioids employees can receive after simple medical procedures.  Ford and Fiat Chrysler Automobiles have followed in the company's footsteps.
GM said it "recognizes this is an issue that impacts communities and families nationwide" and that it is "dedicated to ensuring a culture of safety, both at home and in the workplace."
Dunn also learned of a medical device that could help manage opioid withdrawal symptoms and flew to Michigan to convince Gamble and Bill Dirksen, Ford's vice president of labor affairs, that his members going through recovery should have access to it.  He was successful in the endeavor.  Now, the UAW is working with the University of Louisville on a pilot program with the device.
In Ohio, where Ford has four plants and more than 6,500 employees, GM, FCA and Honda of America Manufacturing also have a presence, the Campaign of Hope has helped pave connections with local recovery centers, which began providing education and drug deactivation kits to Ford's plant employees.
"We're basically using all the communication channels we have to reach as many people as we can," said Dirksen.
He pointed to efforts the company and the UAW have been engaged in as proof that Ford is committed to addressing opioid addiction.
"All this work we've done has been between contracts," Dirksen said. "We didn't have to collectively bargain it and write it down; we just recognized it together and got to work on it."
Sources:
Treating the deadly opioid epidemic is a top concern for UAW negotiations