Renowned Massachusetts psychiatrist Dr. Keith Ablow has been accused by several patients and former staff members of sexual harassment and coerced sexual relationships.
---
Two more patients of Dr. Keith Ablow have filed lawsuits against the Massachusetts therapist alleging he pressured them to consent to sexual relationships.  Ablow allegedly lured the women he was treating for depression into these relationships.  The doctor was sued last year by a patient who said he made comments about her appearance, encouraged sexual conversations during treatment sessions, and "rewarded" her with free sessions for performing.
Ablow's attorney said his client "denies any and all allegations of improper behavior or substandard care in their entirety."
Ablow is an author and has appeared on several television shows.  His is a former member of Fox News' "Medical A-Team.  His accusers have also alleged they engaged in beatings and bondage with him, and one woman got a tattoo featuring the doctor's initials so that he could claim "ownership" of her.  Albow is accused of instilling "self-recrimination" while subjecting the women to mistreatment.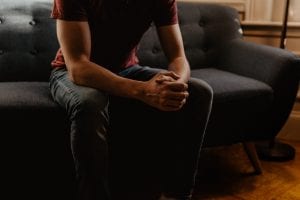 One Ohio woman wrote she began having Skype sessions with Ablow who would reportedly ask personal questions such as inquiring about her sexual preferences, specifically "if she liked to be dominant or submissive."
"I had never had a therapist or any professional take such an interest in me," the woman said. "At some point, it became normalized and frankly necessary for me to communicate with Dr. Ablow several times a day."
She moved to Newburyport to be closer him, undressed in front of him at one point, and performed oral sex.  He also allegedly beat her while she kneeled on the floor.
"Sometimes he would use his hands and other times he would take off the belt he was wearing and use that to strike me," she wrote. "This belt had a metal buckle with a skull on it."
The patient who got a tattoo wrote that she also endured abusive behavior.
"He began to hit me when we engaged in sexual activities," she wrote. "He would have me on my knees and begin to beat me with his hands on my breasts, occasionally saying, 'I own you,' or 'You are my slave.'"
The third woman, from Minnesota, claimed her relationship with the therapist started when he promised to help her music career while treating her.  Two days after Ablow set up a meeting with her and his music producer friend, he took her to an adjoining room in his office and had sex with her.
"I remember that my mind concentrated on a ticking clock in the office to get through it," she said.
After she stopped seeing him in November 2015, Ablow allegedly claimed she "trespassed her property."  He also denied her malpractice claims and said she was "negligent to a greater degree" in a legal filing.
Three former co-workers of Ablow's also reportedly filed affidavits supporting the patients' claims and accusing the therapist of sexual harassment.  Amy Dixon, a former staff member, said she had an on-and-off sexual relationship where he would hit her and tell her he wanted a "master/slave relationship."  She claimed that he pointed a gun direcSourctly at her during sex at one point and their encounters often left "bruises and abrasions."
Another former employee, Janna McCarthy, wrote he would ask her to schedule appointments with attractive women who were struggling through trauma and were "sad, lonely" during times when no one else would be in the office.
"I was concerned that he was engaging in sexual contact with some of these women," she said.
Sources:
Renowned psychiatrist facing malpractice lawsuits
Ex-Fox News Quack Doctor Keith Ablow Accused of Sexually Exploiting Patients