A young woman's family is set to receive nearly $14 million after an elective heart stent replacement surgery led to a stroke and cognitive impairment.
---
Latosha Evans, now 22, underwent a heart transplant in 2007 when she was just twelve years old at Seattle Children's University Media Group.  She became a "poster child" for the hospital, appearing in many of the hospital's ads.  Then, in 2013, physicians discovered a stent in the woman's heart needed to be replaced.  She underwent an elective cardiac catheterization in January 2014 to address the issue, but suffered a stroke.
Even though her medical team had ample team to plan for Evan's surgery, they realized in the middle of the procedure there were not enough stents on hand and had to prolong the surgery while they sought help from the University of Washington Medical Center.  The team ultimately decided to use a different stent but because Evans' surgery lasted four hours, the patient was left at high risk for a stroke.  Post-surgery, Evans exhibited notable symptoms, but wasn't tested for several hours.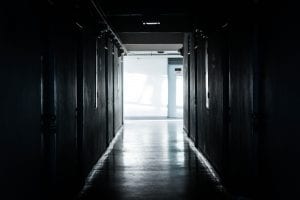 By the time her stroke had been identified, doctors could not reverse the damage already done.  Evans will now need full-time care for the rest of her life after suffering impaired cognitive function, speech, memory, and mobility.  Evans' parents filed a lawsuit and a King County jury has awarded the family nearly $14 million.  The jury awarded $10.95 million for Evans' future economic losses and $3 million in general damages.  Court records revealed the jury found Evans' doctors, who work under Children's University Medical Group, were negligent in her care, but her nurses, employed by Seattle Children's Hospital, were not.
In 2015, Seattle Children's Hospital made headlines after a former patient also sued, claiming that hospital staff failed to notice as she was repeatedly, sexually assaulted by another patient.  Her attorneys, Steve Berman and Marty McLean, said, "Sadly, (she) is not the first child-patient who was sexually victimized while admitted.  Publicly available records confirm that (she) was at least the fourth patient in a five-year span to have been sexually victimized while under (Children's) care and custody."
Then a sophomore in high school, the girl was admitted to the unit in October 2009 for treatment of an eating disorder.  The secure facility allowed hospital staff to lock up the girl to control her movements, if needed.
She and others spent a fair amount of time together in a shared activity room.  Berman described the children as being "warehoused together" there, and while they were, they were supposed to be watched constantly by the hospital's staff.  Yet, the girl claims to have been "fondled repeatedly and aggressively by a boy who'd been hospitalized for serious drug and emotional problems."
"He took advantage of the lax oversight provided by (Children's) staff to sexually assault (the girl) on multiple occasions," Berman said.  "The assaults were brazen, occurring in open, leaving (her) to feel helpless and abandoned."
Kathryn Mueller, a hospital spokesperson, said of the Evans case, "We understand that navigating a complex medical condition can be very difficult, and our deepest sympathy goes out to Latosha Evans and her family.  We remain steadfast in our commitment to patient safety and providing the highest quality medical care."
Sources:
Jury awards $14 million in malpractice suit
Lawsuit describes string of sex assaults at Seattle Children's Hospital