Indian drivers locked out, customers scamming workers and Uber pays up. LegalRideshare breaks it down.
---
Facial recognition fails, Vegas fares are driverless, and a new scam hits Instacart shoppers. It's all here in This Week in Rideshare.
MONDAY 12/5/22
Uber's flawed facial recognition software is banning Indian drivers. MIT Technology Review reported:
One evening in February last year, a 23-year-old Uber driver named Niradi Srikanth was getting ready to start another shift, ferrying passengers around the south Indian city of Hyderabad. He pointed the phone at his face to take a selfie to verify his identity. The process usually worked seamlessly. But this time he was unable to log in.

Srikanth suspected it was because he had recently shaved his head. After further attempts to log in were rejected, Uber informed him that his account had been blocked. He is not alone. In a survey conducted by MIT Technology Review of 150 Uber drivers in the country, almost half had been either temporarily or permanently locked out of their accounts because of problems with their selfie.

Hundreds of thousands of India's gig economy workers are at the mercy of facial recognition technology, with few legal, policy or regulatory protections. For workers like Srikanth, getting blocked from or kicked off a platform can have devastating consequences. Read the full story.
TUESDAY 12/6/22
Australia fines Uber $14 million for misleading on fares. WZKO reported:
The Australian arm of the U.S. ride-sharing app maker broke consumer law by misleading customers with warnings they would be charged for cancelling some rides from 2017 to 2021 and by using an inaccurate software algorithm to estimate fares for a taxi service it offered until August 2020, the Federal Court ruled.

By supplying inaccurate information on its smartphone app, Uber "would be expected to lead a proportion of consumers to alter their decision and not proceed with the cancellation and perhaps deter future cancellations", while "suppressing demand" for the taxi service, said judge Michael Hugh O'Bryan in a written ruling.
WEDNESDAY 12/7/22
Uber's self-driving cars are live in Las Vegas. CNN reported:
Ridehailing giant Uber is now offering Las Vegas riders the option on its app to hail a self-driving taxi developed by another company, according to a press release Wednesday. While the autonomous vehicles are currently only available for ride hailing in Las Vegas, there are plans to expand to Los Angeles "at a later date," according to the release.

The robocars, made by driverless technology company Motional, are sent with two "vehicle operators" behind the wheel to monitor the technology and provide added support to riders. Uber said it plans on launching a fully driverless service with Motional in 2023.

Users requesting a ride will be offered an autonomous vehicle if one is available before the trip is confirmed. If a customer opts in, a self-driving Hyundai Ioniq 5 mid-sized hatchback, modified by Motional, will be sent to pick them up.
THURSDAY 12/8/22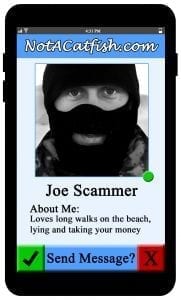 One Instacart worker warns of potential scams. Yahoo! News added:
After Sampler picked up an $8 order for a customer, she said she received a strange message from Instacart saying there was an issue with the delivery. She followed Instacart's standard procedure and called the customer through the app.

Instead of the client answering, a so-called Instacart "representative" did. The person told her that Sampler would receive a $30 gas card due to the issue with the order. The representative then asked for her information. Things just weren't adding up, so Sampler ended the call.

Lots of TikTokers and delivery workers claimed they recognized the alleged scam.
FRIDAY 12/9/22
Uber Eats pays $10 million to Chicago. Nation's Restaurant News reported:
Uber Eats agreed to pay the city of Chicago $10 million as a legal settlement for listing Chicago restaurants in both Uber's and Postmates' apps without the restaurants' consent, according to reporting from the Chicago Tribune on Dec. 5. The legal agreement is the result of a two-year investigation into Uber's practices and the company was found in violation of Chicago's emergency fee cap ordinance, and other advertising-related conduct, according to a press release from Chicago Mayor Lori Lightfoot's office.

Under the settlement terms that began last year, Uber had to pay $13.3 million to restaurants that were charged outside of that 15% fee cap and will have to pay an additional $2.25 million to restaurants for the same reason moving forward. In 2021, Uber had removed all restaurants that had not expressly agreed to be listed on the platform from both Uber Eats and Postmates, and will pay $3 million to restaurants that were listed without permission in total to restaurants. Uber will also pay $1.5 million to the city of Chicago to cover costs and fees of the investigation.
LegalReader thanks our friends at LegalRideshare for permission to share this news. The original is found here.