Scooters get locked, 2 billion trips through Uber and the worker-hero dilemma. LegalRideshare breaks it down.
---
Morally credentialed work, going across state lines, and a big milestone for Uber. It's all here in This Week in Rideshare.
MONDAY 2/6/23
Scooters get locked up. Bloomberg reported:
This week, Lyft announced that it is piloting a more structural solution: a dock that can park both rented bikes and scooters. Two prototypes of the Pillar model are already on the ground in San Francisco, where Lyft is headquartered, in anticipation of a future rollout in its other scooter-share markets, like Denver, Minneapolis and Washington, DC.

Last May, Lyft started piloting an earlier prototype of the docks in Chicago through the city's Divvy program, to address the city's concerns with sidewalk clutter. Since the docks rolled out, Chicago has seen ridership across both modes go up, says Caroline Samponaro, Lyft's head of transit and micromobility policy, with the majority of rides starting and stopping at stations.
TUESDAY 2/7/23
Need a ride across state lines? Hitch may be the answer. Click On Detroit added:
Based in Austin, the company currently provides service primarily in Florida and Texas.

People can book rides through an app on a phone, or on its website, where it says it offers spacious vehicles and flexible departure times.

The company said on the website that it wants to be an alternative to train and bus rides between states.

For those interested in job opportunities, the company says on its website that there is a chance to earn $21 an hour or more on every drive.
WEDNESDAY 2/8/23
According to Forbes, the gig economy was inevitable and here to stay. They added:
This 2022 article holds that, based on U.S. Bureau of Labor Statistics numbers, 36 percent of U.S. workers could be classified as freelancers or independent workers, and that at its current rate of expansion, more than half of the workforce will be part of the U.S. gig economy by 2027.

This is not a passing fancy. Among the gig workers we studied (our criteria for including them was that they make at least 60 percent of their living through freelance work and are neither retired nor students), 69 percent saw themselves working in the gig economy for the foreseeable future. And going back to traditional salaried employment? Fewer than one in ten of the people we surveyed expressed a desire to leave the gig economy in favor of a "steady" job.

As a point of comparison, current data suggests that only 6.2 percent of the U.K. population — a proportion one-sixth as large as the U.S. gig workforce's — counts itself as self-employed.

The lack of social, health and financial guarantees available to salaried workers is certainly an issue, but it clearly isn't a deal-breaker for most gig workers.
THURSDAY 2/9/23
Uber reached record revenue last year. Gizmodo reported:
Uber announced it reached a record revenue last year, overcoming the economic downturn many companies have faced in recent months. The company released its report announcing the results from its fourth quarter and for all of 2022, saying its revenue grew by 49% between 2021 and last year.

In the last quarter of 2022, Uber reached 131 million consumers and carried out 2.1 billion trips, up from 1.7 billion trips from the year prior. The company also said it launched a single cross-platform membership program called Uber One in five countries last year, including Chile, France, Japan, Spain, and Taiwan, making the program available in a total of 12 countries.
FRIDAY 2/10/23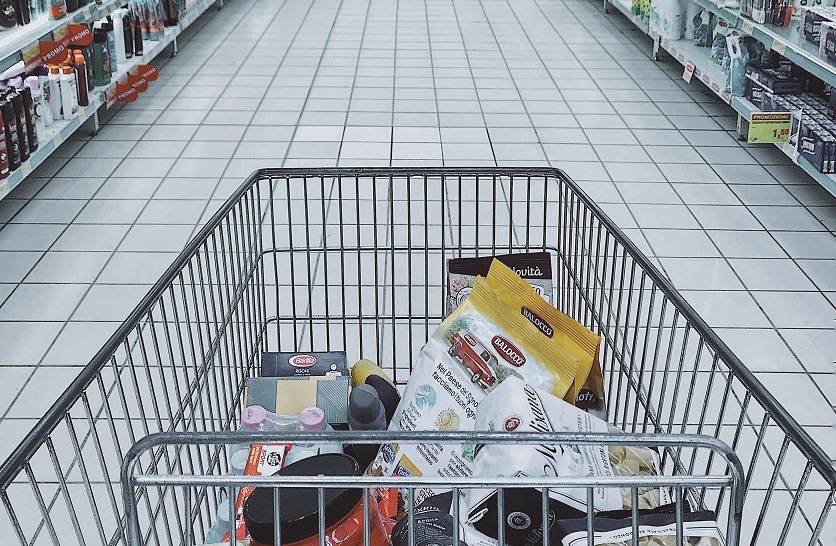 Instacart shoppers were once hailed as heroes. But did that backfire? RetailWire explains:
Grocery delivery workers were hailed as heroes during the pandemic. However, Instacart's experience shows how the sudden moralization of work can backfire, according to a university study.

The study, led by Wharton professor Lindsey Cameron, found that, rather than unifying low-wage workers, a narrative that is pushed by the public and a company can polarize and isolate workers, especially those such as gig workers who lack the cohesive social structure that comes with being in a physical office with co-workers.

The study found there is a psychological "balancing act" between the schedule flexibility and autonomy offered by gig work and its dehumanizing technology, inconsistent wages and potentially poor working conditions. Sudden moralization adds another dimension to that self-narrative, which workers respond to differently.

The Skippers: These Instacart shoppers readily embraced the hero narrative, but didn't go the extra mile for customers because their normal duties and exposure risk were enough to make them feel morally credentialed. While generally viewing Instacart positively, no Skippers were still active on the Instacart app a year into the "new normal" of the pandemic largely because they weren't economically dependent on gig work for survival.

The Stallers: Stallers shrugged off the hero label, viewing their work as transactional and necessary to their livelihood. They saw Instacart as exploitative and manipulative, with many mocking its "Household Heroes" marketing campaign. Still, Stallers stayed on the platform beyond the worst of the pandemic as the pay met their needs.

The Strugglers: Strugglers wrestled with the hero label and needed to reconcile the banal task of grocery shopping with the idea that they were doing morally credentialed work.
LegalReader thanks our friends at LegalRideshare for permission to share this news. The original is found here.