In this day and age, and especially in today's economy, having an outstandingly written resume is more important than ever. For every job, you can expect to compete with dozens or even hundreds of other applicants, and if you are pursuing a career in law, it's no different. However, the quality of your resume is even more important in this case. Why? Well, as a lawyer, you are expected to present facts, as well as yourself, in the best way possible, as well as to pay attention to detail.
Moreover, you need to have a way with words, and your resume is a good demonstration of that. In order to make sure your resume is flawless, we have rounded up nine writing tools that will help you. Keep on reading for more details.
Ideally, you would hire an actual human editor to help you craft a perfect resume. However, they cost money, which means you may need to it yourself. The problem is that it's hard to spot your own mistakes, because our minds have a habit of filling in the blanks. The next best thing would be to use Grammarly, which is capable of picking up most grammar, spelling, and punctuation mistakes, and even some regarding style.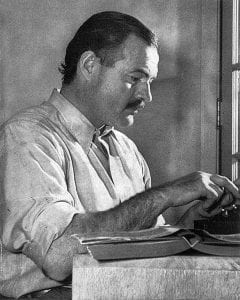 Since it is best to keep your resume to one or two pages long, you only have a limited amount of space to present yourself in the best possible light. In order to make the content of your resume as concise as possible, check out Hemingway. While it certainly won't have you writing like the legendary writer, it will help you avoid some of the most common writing clichés, as well as poor stylistic choices.
In case you are starting from scratch, it would be good if you could start with an existing template. Coolicum makes the entire process so easy by guiding you through a series of steps. Once you enter all the relevant information, all that will be left for you to do is download the finished resume.
If you feel like Coolicum is too basic for your needs, you might want to look into Career Igniter. There, you will be able to choose from a wide a variety of templates that will fit your specific job application perfectly. You even have the option of publishing the finished resume to your own web page.
Creddle does all of the above, but also allows you to truly customize your resume, especially when it comes to appearance. What's especially clever about this service is that it changes the size of your font and graphics automatically, so that your entire resume fits a single page.
Repeated words and phrases stick out like a sore thumb inside a resume. In order to make your word choice more versatile, One Look Reverse Dictionary helps you find synonyms, but you can also enter a definition of the word, and it will provide you with multiple results.
Microsoft Word is great, but expensive. Google docs is an equally impressive alternative, but sometimes you want something simpler which won't distract you and which will provide you with only the most necessary tools, such as Draft. Not only is its interface streamlined, but it also gamifies the entire experience by turning word counts into goals you need to reach every day.
LiveCareer provides you with every resume writing tool you will ever need, but it goes beyond that. You can also receive professional interview advice, personalized job notifications, and information on companies in your industry, such as the number of employees inside a company and their salary.
How many times have you started to write your resume, only to spend the next five hours binging YouTube videos? Well, those days are over. StayFocusd, which acts like an extension for Google Chrome, will prevent you from accessing distracting websites, until you are finished writing.
With these helpful tools in your arsenal, you will have no trouble crafting a professional and compelling legal resume. More importantly, you will stand apart from your competition and increase your chances of landing that dream job. Good luck!
Join the Discussion