A U.S. Army lieutenant who was brutalized by Virginia police officers will soon see his lawsuit advance to trial.
According to ABC News, video of the controversial 2020 traffic stop went viral shortly after Lt. Caron Nazario filed his federal lawsuit.
In the video, Winsor police officers Daniel Crocker and Joe Gutierrez can be seen pointing their service handguns at Lt. Nazario, who is seated inside a vehicle wearing his United States Army uniform.
The officers repeatedly instructed Nazario to exit his Chevrolet Tahoe, with one commenting that Nazario was "fixing to ride the lightning" if he did not comply with their orders.
Nazario showed the officers his hands through the car window, but told officers that he was "afraid to get out."
In response, Officer Gutierrez said, "You should be."
Nazario says that, since the traffic stop, he has developed anxiety, depression, and post-traumatic stress disorder.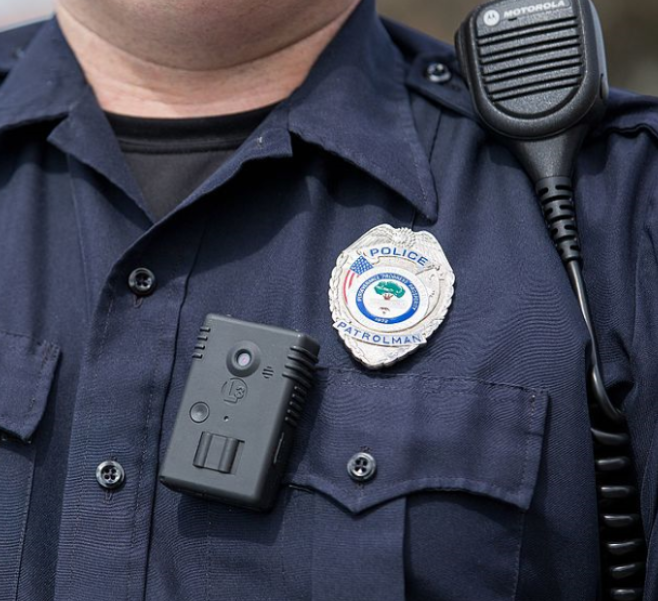 Attorneys for Lt. Nazario claim that their client now suffers from "hypervigilance regarding the potential for harassment by law enforcement."
"The officers involved not only assaulted Mr. Nazario, but pointed their weapons directly at him and, at some point during the encounter, threatened to kill him," the federal lawsuit alleges. "Mr. Nazario recalls that he thought he was going to die that evening."
The lawsuit, notes ABC News, names both officers as defendants.
Gutierrez has since stated that his comment about "riding the lightning" was not a death threat and had been misconstrued by Nazario and his counsel.
Instead, Gutierrez claims that he had been in the process of holstering his firearm and retrieving his Taser.
Attorneys for Gutierrez have observed that, in spite of his claims, Nazario remains on active duty and was, in fact, deployed during the January 6 riots outside of the United States Capitol building.
"To the extent Mr. Nazario claims mental anguish or other psychological injuries, Mr. Nazario is still in the Virginia National Guard — there is no evidence he has been medically retired or otherwise discharged in connection with this incident," according to a trial brief filed by Gutierrez in late November. "In fact, shortly after the traffic stop, Mr. Nazario deployed to Washington, D.C. in support of the January 6, 2021 disturbance."
A special prosecutor, assigned to determine whether criminal charges against Crocker and Gutierrez were appropriate, had also found that the officers' conduct appears to have been consistent with ordinary law enforcement practices.
"Although I find the video very disturbing and frankly unsettling, Gutierrez's use of force to remove Nazario did not violate state law as he had given multiple commands for Nazario to exit the vehicle," special prosecutor Anton Bell said.
The trial, writes ABC News, is scheduled to begin early next week in a Richmond-based federal court.
Sources
Lt. Caron Nazario, Windsor police officers meet with judge before traffic stop trial
New legal fight erupts in lawsuit over fatal Virginia Beach police shooting