In a recorded interview with investigators, Moore stated that that he was making and selling switches and auto sears using a 3D printer.
---
INDIANAPOLIS – Micah Moore, 31, of Indianapolis, Indiana, has been sentenced to 7 years and 6 months in federal prison after pleading guilty to possession of a machine gun.
According to court documents, on July 18, 2022, investigators with the Indianapolis Metropolitan Police Department executed a search warrant at Micah Moore's residence in Indianapolis. In the dining room area, police recovered two machine gun conversion devices, also known as "Glock Switches." Police also recovered three black auto-sears that were created to function as machine gun conversion devices if installed on a semiautomatic rifle.
Machine gun conversion devices, sometimes called "Glock switches" or "auto-sears" are devices that convert ordinary semiautomatic firearms into fully automatic machine guns. Machine gun conversion devices are themselves considered machine guns under federal law, even when not installed, and are illegal to possess or sell in almost all cases.
In a recorded interview with investigators, Moore stated that that he was making and selling switches and auto sears using a 3D printer. Moore also stated that he was reselling firearms that he bought from people off the street. Court documents and evidence presented at sentencing further showed that, in addition to manufacturing machine gun conversion devices and selling firearms, Moore was also manufacturing counterfeit prescription pills containing fentanyl.
"Criminals who put illegal machine guns onto our streets add fuel to the fire of gun violence already devastating far too many of our families," said Zachary A. Myers, United States Attorney for the Southern District of Indiana. "Possession and sale of these extremely dangerous devices is a serious crime which can result in years in federal prison. Our office will continue to work with the ATF, IMPD, and all our partners in law enforcement to get illegal machine guns out of our communities and hold gun traffickers accountable.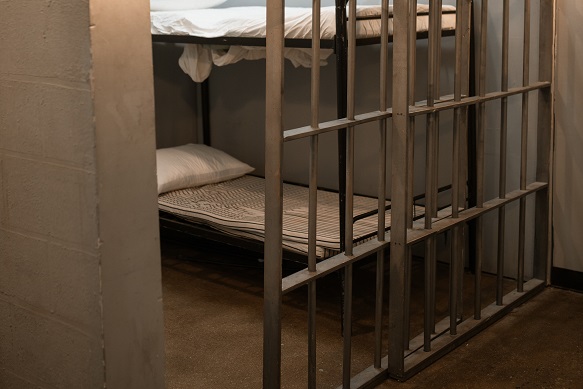 "The proliferation of machine gun conversion devices adds another, even more deadly, layer to the firearms violence in our community," stated Daryl McCormick, Special Agent in Charge of ATF's Columbus Field Division. "These devices, because they fire more quickly and are more difficult to control, greatly increase the danger to innocent bystanders and law enforcement. ATF will continue to work with our partners to take these devices off the streets."
The Bureau of Alcohol, Tobacco, Firearms and Explosives and IMPD investigated this case. The sentence was imposed by U.S. District Judge, Sarah Evans Barker. Judge Barker also ordered that Moore be supervised by the U.S. Probation Office for 3 years following his release from federal prison and pay a $750 fine.
U.S. Attorney Myers thanked Assistant United States Attorney Kelsey L. Massa, who prosecuted this case.
This case is part of Project Safe Neighborhoods (PSN), a program bringing together all levels of law enforcement and the communities they serve to reduce violent crime and gun violence, and to make our neighborhoods safer for everyone. On May 26, 2021, the Department launched a violent crime reduction strategy strengthening PSN based on these core principles: fostering trust and legitimacy in our communities, supporting community-based organizations that help prevent violence from occurring in the first place, setting focused and strategic enforcement priorities, and measuring the results.