After all, Millennials don't like talking on the phone, do they?
---
Under President Trump's guidance, the Consumer Financial Protection Bureau is proposing new rules that'd give debt collectors the right to send consumers unlimited numbers of text messages and e-mails.
According to the Washington Post, the proposal is a big victory for companies like San Francisco-based TrueAccord. Instead of flooding phone-lines and hitting debtors with countless phone calls, TrueAccord sends out millions of written, electronic correspondences each month.
The Post says TrueAccord and its affiliate are now hoping to expand their operations to chat platforms like WhatsApp.
"When you have a good online digital presence, you don't need to make those calls," said TruAccurd co-founder and chief executive Ohad Samet. "The only question here is why hasn't everyone else moved to digital-first models."
However, consumer advocates worry that shifting tactics will make it harder for ordinary Americans to defend themselves from dishonest or overbearing debt collectors. The Post notes that, while many people already know how to deal with creditor calls to their cell phones and landlines, texts, e-mails and social media messages are unexpected and perhaps more intrusive.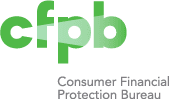 "People are able to ignore phone calls, and that is the thing debt collectors don't like," Illinois attorney David Phillips told the Washington Post. "It's as if a debt collector is able to show up at your house and pound on the door. That is the effect of a text message."
But that's now how the Trump administration sees it.
Consumer Financial Protection Bureau director Kathy Kraninger says giving leeway to debt collectors actually helps indebted Americans. Last month, Kraninger promised the overhaul would "modernize the legal regime for debt collection."
Kraninger's objective, claims Vanity Fair, is nigh comical—by giving debt collectors more ways to contact consumers, the CFPB believes that it's "empowering" them to "help themselves, protecting their own interests [and] is vital to preventing consumer harm and building financial well-being."
Although Vanity Fair likened Kraninger's outline to comedy stand-up, the CFPB stresses that consumers can still tell debt collectors to stop contacting them at any time, no matter which medium they're using to communicate.
The bureau's proposal also limits the number of times creditors can call consumers to seven times in a week—and once they've made contact, they're barred from trying again for another week further.
Not surprisingly, the debt collection industry has welcomed the potential expansion of its means to harass consumers but has called the caps on phone calls "arbitrary."
The Post shares some accounts of persons who've already had their social media activity referenced by debt collectors. Brooklyn resident Diandra Rivera said she stopped posting to Facebook and shut down her LinkedIn after realizing that creditors were monitoring her activity—one agent had even perused her contacts, messaging a former boss and family members about money she owed.
During phone calls with the agency, representatives questioned how Rivera was struggling with her student loan payments if she could afford eating out at Applebee's.
"It was really creepy," Rivera told the Post.
Consumer advocates worry the emphasis isn't on protecting Americans but making it easier for debt collectors to do business and turn profits.
"Consumer privacy should be a key concern for the CFPB," Christine Hines, legislative director of the National Association of Consumer Advocates, told the Washington Post in April.
Other advocates have said it's important to stop the debt collection industry from attempting to collect "zombie," or expired, debts.
One way or another, it seems clear that the Consumer Financial Protection Bureau didn't die as President Trump initially hoped—it's simply changed its focus from protection to corporate deregulation.
Sources
Could debt collectors send you texts, emails? Consumer groups fear CFPB may allow it.
Trump administration wants to allow debt collectors to call 7 times a week and text, email as much as they want
Trump's administration wants to let debt collectors spam you with unlimited emails and text messages
TRUMP WANTS TO MAKE IT LEGAL FOR DEBT COLLECTORS TO TEXT YOU "WHERE'S THE MONEY, A$$HOLE?"