The former president said that he would be willing to provide DNA samples in a defamation lawsuit filed by writer E. Jean Carroll, who claims that Trump raped her in the 1990s.
---
Former President Donald Trump has said that he will provide DNA samples to attorneys for E. Jean Carroll, a columnist who accused the billionaire politician of raping her in the bathroom of a New York City department store in the mid-1990s.
According to The New York Times, Carroll says that the jacket dress she was wearing when Trump allegedly assaulted her has hung in her closet for decades.
Carroll, who was once a relatively well-known author, had a DNA test conducted on the dress in 2020, filing the results in a defamation lawsuit against Trump.
As LegalReader.com has reported before, Carroll sued the former president after he publicly—and repeatedly—said that he never sexually assaulted Carroll.
In several statements to supporters and the media, Trump stressed that he would have never even considered having relations with Carroll, since she was not his "type."
"I'll say it with great respect: Number one, she's not my type," Trump said in June of 2019. "Number two, it never happened. It never happened."
Carroll, notes The New York Times, submitted a DNA report in February 2020.
However, the report purportedly ends on "page 24 of 37."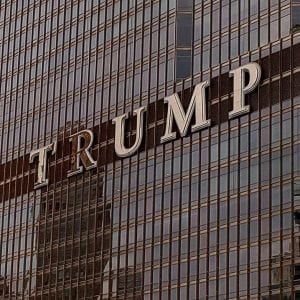 Trump's attorneys have since said that they need to view the remaining pages to properly prepare for a jury trial.
"Mr. Trump is indeed willing to provide a DNA sample for the sole purpose of comparing it to the DNA found on the dress at issue, so long as the missing pages of the DNA report are promptly produced prior to our client producing his DNA," said Trump attorney Joe Tacopina of the Tacopina Seigel & DeOreo law firm.
Cassandra Burke Robison, a law professor at Case Western Reserve University, told Courthouse News that she doubts Tacopina's argument will "carry water" with U.S. District Judge Lewis Kaplan, who has been supervising the defamation claim since its inception.
"Never say never, but I don't see a legal basis for that argument," Burke told Courthouse News. "There's no quid pro quo in discovery. That is just not a legal concept that fits within the discovery paradigm."
Carroll's attorneys have also called the Trump team's request a "bad faith and legally frivolous delay tactic" that is unlikely to succeed in the long term.
"Trump's letter should be seen for exactly what it is: a transparent effort to manufacture a dispute over a document Trump has known about for more than three years, in order to delay these proceedings, put off the first day of trial at all costs, prejudice potential jurors, and 'take back' his own past strategic decisions in this litigation," said attorney Roberta Kaplan, who is representing Carroll.
The trial is expected to commence later this spring.
Sources
In Trump rape lawsuit, judge weighs 'quid pro quo' DNA offer
Trump Is Willing to Provide DNA in Case Filed by Writer, His Lawyer Says