The court will rehear a case that could affect the Temporary Protected Status of nearly 300,000 immigrants and asylum-seekers in the United States.
---
A federal appeals court has agreed to revisit a lawsuit that could impact more than 300,000 asylum-seekers in the United States.
According to CBS News, the 9th Circuit Court of Appeals has, at least for the time being, set aside a ruling that allowed the federal government to revoke the temporary legal status of many Latin American immigrants.
As LegalReader.com has reported before, in 2020, a three-judge panel of the California-based appeals court had allowed the Trump administration to terminate Temporary Protected Status for asylum-seekers from El Salvador, Honduras, and Nicaragua.
The ruling also impacted migrants from Haiti, Nepal, and the sub-Saharan African country of Sudan.
However, after a group of migrants' attorneys pressed an appeal, the court said that it would re-hear the case "en banc," meaning that all of the panel's active judges would participate.
While immigration advocates have already hailed the 9th Circuit Court's decision as a victory, CBS News notes that it is but the latest development in a years-long battle over the Temporary Protected Status program.
The program, offered referred to simply as TPS, allows the Department of Homeland Security to grant deportation protections to asylum-seekers whose home countries have been afflicted by war, natural disaster, or other humanitarian crises.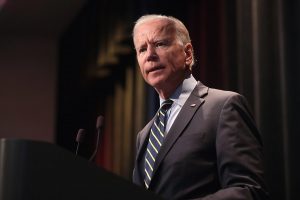 For years, TPS enabled hundreds of thousands of immigrants—most from Central America—to remain in the United States for years.
However, the Trump administration made several aggressive efforts to either terminate or end TPS programs, claiming that former presidents had abused their authority and overstepped Congress.
In 2020, the 9th Circuit Court—which has a reputation as among the most liberal appeals courts in the country—supported the Trump administration's argument that it had the right to make TPS-related decisions as it saw fit.
The case later reached something of a dead end after attorneys for TPS beneficiaries asked for the case to be reheard.
While the case remained in limbo, most TPS recipients were allowed to remain in the United States until the courts could adjudicate their fate.
Beginning in 2021, the Biden administrated tried to resolve TPS-related lawsuits by offering recipients a potential path to permanent residency.
However, CBS News reports that negotiations collapsed within a year, causing many TPS holders to worry that they could lose their legal status and be forced to leave the United States.
Ahilan Arulanantham, the lead attorney representing TPS plaintiffs in the federal court case, said that the Biden administration—which has already begun extending TPS protections to citizens of other countries, including Ukraine and Venezuela—has the authority to announce new programs for his clients to ensure that they are not at-risk for deportation.
"We are pleased that the Ninth Circuit has agreed to rehear this case," Arulanantham said. "But we should never have gotten to this point. President Biden had — and still has — every opportunity to fulfill his promise to protect the TPS-holder community."
Sources
Court agrees to revisit case on program shielding over 300,000 immigrants from deportation
Hundreds of groups ask feds to redesignate Temporary Protected Status for Nicaragua