Surgical error during a tummy tuck can cause devastating and painful problems. Knowing what steps to take in such an instance is key to protecting yourself.
---
A tummy tuck is one of the top cosmetic surgical procedures performed each year. While most of these procedures leave patients happy with the results, there's always a risk that it can go wrong. 
There are many reasons why this could happen. However, in some cases, surgical errors can occur due to medical malpractice. In this case, here are some legal steps to take.
Gather evidence
It may be difficult to prove malpractice against your surgeon, so you need to gather evidence to prove it. In scrutinizing surgical error, you must not only be able to establish a doctor-patient relationship but also prove that during the course of the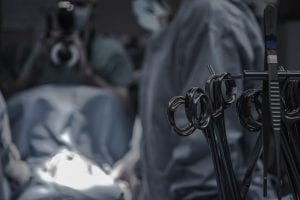 treatment there was a breach of medical standard of care and that it caused you harm. Evidence can come in the form of before and after photos of your surgery, proof of surgery-related expenses, and any documents from the clinic pertaining to your procedure.
Consult an attorney
You must consult an attorney who specializes in medical malpractice lawsuits. A lawyer with extensive experience in personal injury claims will be able to determine if there is enough evidence to warrant filing a suit and explain to you what specific actions must be done. They will work with you in filing a medical malpractice lawsuit and help ensure a successful compensation claim.
Know your rights
It can be difficult to understand what your legal position is because of the inconsistencies with the cosmetic surgery industry regulations. Every country or state has different laws in terms of the statute of limitations for filing as well as special procedures that may be required when bringing your case to court. Knowing what these are helps protect your rights and bring you justice.
It is also important to know what you can claim for a tummy tuck gone wrong. Aside from general damages, you can also file a claim for loss of earnings, care, medical expenses, and travel expenses.
There's no reason to let a botched tummy tuck cost you your life. Knowing what legal actions to take can help you get the compensation you deserve.