Technology has advanced time and information management in a multitude of ways. It's even helping lawyers be more productive.
---
Modern technology is implemented in various fields of business as well as professions. Technology makes the work faster and easier. 
Nowadays technology is available for helping lawyers in various ways, too. It is much recommended for lawyers to improve themselves to keep pace with the upcoming technology. In this article, we will discuss the usage of innovative technology in law.
Innovative Technology in Law
Technology has evolved in many ways, most recently artificial intelligence (AI) was introduced into the field of technology. 
Artificial intelligence is still a machine, but one that can analyse a huge amount of data and identify different kinds of patterns. Most importantly, it can make human-like decisions on any matter within a few moments.
Companies like Wegmans also use a similar kind of technology which allows employees to access company files using mywegmansconnect.com. Even fast-food restaurants cannot legally harass each and every customer for feedback. So, with the help of technology, some are providing free coupons to those customers who are willing to take something like a Whataburger Survey. 
There are few areas which will help lawyers greatly if they use innovative technology.
Reviewing Documents:
Modern technology is quite helpful in reviewing documents, which will save precious time for lawyers. 
There are a few artificial intelligence tools available which can help you quickly review any document within a few moments. Apart from that, they can also analyse the clauses, assignment, termination and various other factors easily. 
It can even help the lawyer to generate reports and identify the risks, which will be much help without wasting time. 
There was a study conducted in this matter which shows that the AI provided 94% accuracy rate and completed the task in 26 seconds. Whereas any average experienced lawyer can do the same job with 85% accuracy, it will take around 92 minutes.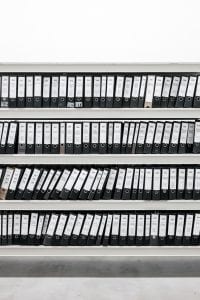 Case and Contract Management:
There are various electronic contracts and case management software available in the market which is helpful for law firms. It can be used for handling documents and litigation by several lawyers. 
It will even give you the ability to store a large number of contracts electronically and it can be used to analyse, organize and track orders for archiving the documents. The centre task can be done within a few moments compared to humans which would take a lot of time. 
Document Drafting:
There is a software which can create documents automatically, which will prevent the lawyer from regenerating the same legal documents. Although the lawyers can input the changes in the feed, which is a much easier and faster to create any documentation. 
This software can reduce risk and cost and also give them time for the lawyers to focus on other complex legal issues. This software makes sure that the documentation will have a similar look and feel with different input according to various legal issues.
Prediction of Legal Outcomes:
The major question which is asked of lawyers about their cases regards winning or losing. AI tools can easily predict the legal outcome depending on the particular case by analysing the large volume of data within a few moments. 
It can basically check on the fact pattern, damages and punishment and can also check the percentage of justices ruling in your favour or not depending on the documentation.
Wrapping Things Up:
Technology is much needed in every field of life, and is also implemented in the field of law. Technology is very helpful in increasing productivity while decreasing the time for completing the task.