A federal lawsuit was recently filed against two funeral homes and a former funeral director over claims they left dozens of bodies unattended for months.
---
Two funeral homes and a former funeral director are in hot water over disturbing allegations, including abuses of basic human dignity and respect for the dead. As a result, a multi-million dollar lawsuit has been filed by a family that claims "the body of their deceased loved one was mishandled." To make matters worse, further investigation revealed that other bodies were similarly mishandled.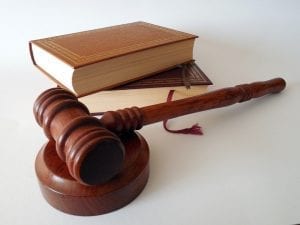 John Morris, the attorney who filed the lawsuit against Saddler Funeral Home in Lebanon, Nelson and Sons Memorial Chapel in Shelbyville, and former funeral director Reid Van Ness, said, "This one just goes so deep to the basics of human dignity." He added, "He was getting people to pay him to take these bodies in and he was working through these two funeral homes."
According to the lawsuit, the family forked over $4,000 to have the body of their "deceased son, Freddy Hernandez, shipped to them in Guatemala." However, months went by and no body arrived. Eventually, a complaint was filed with the Tennessee Board of Funeral Directors and Embalmers, and an investigation was launched. 
Unfortunately, the investigation made a startling discovery. Morris said, "Between these two funeral homes, they found 15 bodies that had been left, some of them in various states of decay." Additionally, some of the bodies had been there for months and many were not "properly labeled for identification."
Hernandez's body was one of those that should have been shipped to his family, but it wasn't. As a result of the investigation, the "state fined the funeral homes thousands of dollars and Van Ness surrendered his funeral director license." Morris said:
"I don't think any human can look at a situation like this regardless of who it happens to and not feel in their heart how terrible to have a family member just left to rot in a room somewhere."
While the funeral homes accepted the findings of the investigation, they said Van Ness bore most of the responsibility. Morris said, "All three are culpable in this very sad, atrocious situation."
The suit itself was filed in federal court and is seeking $4 million to cover damages for negligence and "targeting a vulnerable population." Morris noted the case is a human rights matter and said the "family was targeted because of their race and national origin." He added, "since the state found other bodies, he expects other Latin American families might now come forward."
Sources:
Multi-million dollar lawsuit filed over unattended bodies
How do more than a dozen human bodies go unattended? The accused tries to explain what happened