Tyson Foods, Inc. recently recalled packages of chicken nuggets over concerns they may be contaminated with rubber.
---
If you're a fan of chicken nuggets, listen up. According to the U.S. Department of Agriculture's Food Safety and Inspection Service (FSIS), Tyson Foods Inc. recently issued a recall of certain packages of chicken nuggets over concerns it may be contaminated with rubber. According to the notice, about 36,420 pounds of "Tyson's 'White Meat Panko' chicken nuggets" is affected.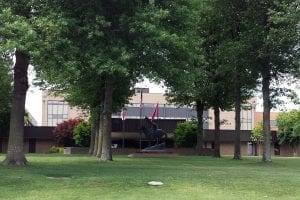 According to the FSIS, the decision to issue the recall came after numerous consumers "complained of extraneous material in the purchased product." Fortunately, there have been no reports of illnesses linked to the consumption of the recalled products. The product involved in the recall is the company's 5-pound plastic packages with a use-by date of November 26, 2019. The products are also labeled with case code '3308SDL03' and establishment number 'P-13556' and were shipped to retailers nationwide.
For now, if you have a package of the chicken nuggets in your home, you should either throw them away or return them for a refund. If you have questions or concerns about the recall, contact Tyson Consumer Relations at 1-888-747-7611.
Sources:
Tyson recalls chicken nuggets on possible rubber contamination
Tyson Foods recalls more than 36,000 pounds of chicken nuggets after possible rubber contamination