The U.S. aids Ukraine by passing along confiscated rounds of ammunition.
---
The United States announced that it had sent over one million rounds of ammunition that had previously been seized by U.S. Central Command to the fight in Ukraine. The ammunition, which was acquired last year, was confiscated from a ship that had been accused of taking weapons from Iran to rebel groups in Yemen.
The U.S. government said that it has transferred about 1.1 million 7.62mm rounds to the Ukrainian armed forces, stating that it had seized control and obtained legal ownership of the ammunition through the Department of Justice (DOJ)'s civil forfeiture claims.
"With this weapons transfer, the Justice Department's forfeiture actions against one authoritarian regime are now directly supporting the Ukrainian people's fight against another authoritarian regime," said Attorney General Merrick B. Garland. "We will continue to use every legal authority at our disposal to support Ukraine in their fight for freedom, democracy, and the rule of law."
When first seized, the DOJ then applied for a civil forfeiture action against the munitions. In July of 2023, the U.S. District Court for Washington, DC transferred the title of the property to the United States. The court saw evidence that suggested there was a "sophisticated scheme" by Iran to ship weapons and ammo to "entities contrary to U.S. interests." Homeland Security Investigations stated it will continue looking into Iranian weapons smuggling networks.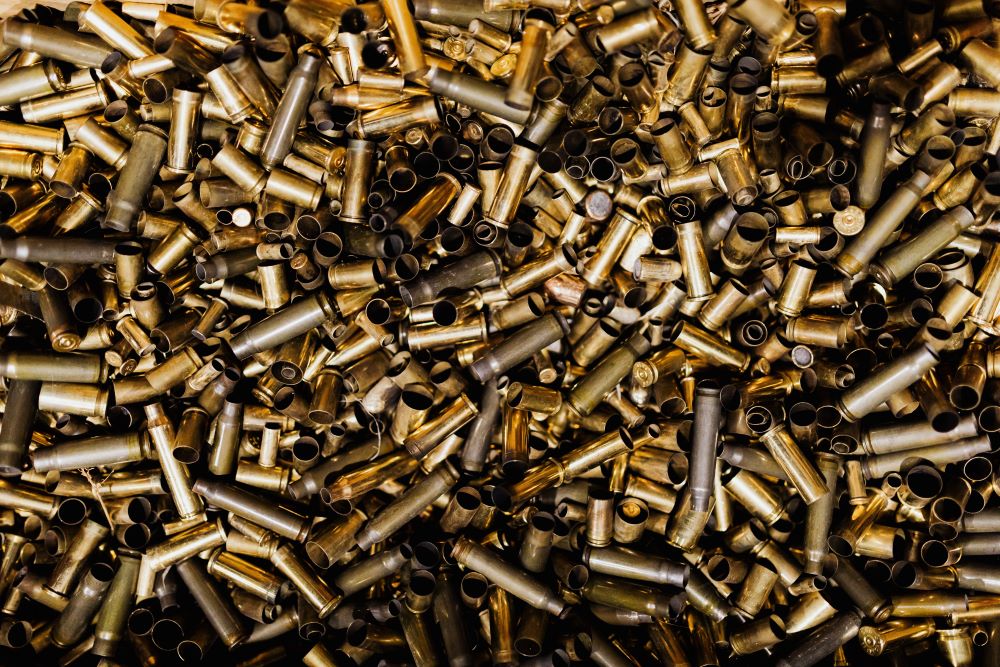 America's plan was to use the ammunition to fight one regime and assist those battling against another. Although the shipment of munitions won't make a huge impact in the current war waged between Ukraine and Russia, it hurts rebel groups in Yemen, embarrasses Iran, and also sends a message of continued support for the Ukrainian cause on behalf of America.
The military again stated that it will continue to use "all the tools in our arsenal" to disrupt Iran's Islamic Revolutionary Guard Corps (the IRGC) as well as support Ukraine in its right against Russia.
For years, the U.S. and Iran have had strained relations, which grew more impaired due to Iran's alleged support of Russia during their war with Ukraine. The Houthi rebel group in Yemen and Iran's support of it is yet another troubling point between the U.S .and this Middle Eastern country.
The war in Ukraine rages on after months of fighting with intense military support from the United States. In the months ahead, the amount of financial and military aid provided by America could be limited, as Republican support for the war is waning and rising tension in the Middle East could divert funds from Ukraine to Israel.
America recently announced a brand new $600 million security assistance package for Ukraine which came with demolition munitions, artillery shells, and other weapons. The country also promised another $1 billion in new military and humanitarian aid for Ukraine.
Despite gains by the Ukrainian military and a slowdown of Russian troops pushing into territory of the country, the war will likely continue into the cold months of winter.
Sources:
US to give $600m more in military equipment to Ukraine
Over One Million Rounds of Ammunition Seized En Route from Iran to Yemen Transferred to Ukrainian Armed Forces
US sends 1.1 million rounds of seized Iranian ammunition to Ukraine