A lawsuit was recently filed against the U.S. Forest Service over claims it is turning a blind eye to ranchers who are allowing their cattle to over-graze on Monroe Mountain in Utah.
---
The U.S. Forest Service was hit with a lawsuit earlier this week over allegations that "renegade cattle ranchers are intimidating the federal agency to allow illegal grazing on Monroe Mountain with threats of violence, arrests of federal employees, and calling in a militia called the 'Oath Keepers.'" The suit was filed in U.S. District Court for Utah by Western Watersheds Project, a conservation organization. In filing the suit, Western Watersheds Project is asking the court to "rescind grazing allotments against a trio of ranching groups the group says is causing environmental damage on Monroe Mountain in Fishlake National Forest."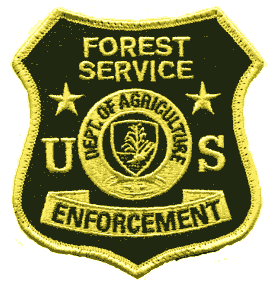 The ranching groups in question specifically include those grazing on the Forshea, Kingston, and Manning Creek allotments. According to the suit, the mountain, which resides in Sevier and Peute counties, are home to an already sensitive habitat for "sage grouse, critical aquatic species, and groves of Aspen clones that are suffering from excessive and illegal grazing."
The suit further states:
"To placate a handful of bad actors, the (Forest Service) has bent and broken its own laws and regulations and continues to authorize livestock grazing without any reasonable expectation of permit compliance…the specter of violence is not a valid excuse for the (Forest Service) to abdicate its role as trustee of National Forest Service lands on behalf of all Americans."
Additionally, the lawsuit alleges the ranchers have continually violated the terms set forth by their grazing permits over recent years and even allegedly called the U.S. Forest Service's regulations "silly rules that don't require adherence." As a result of the ranchers flippant attitude towards the regulations, the suit argues they "don't recognize the authority of the federal government and have snubbed grazing requirements for years." The suit goes on to detail out one incident involving one of the ranchers. According to the suit, a particular rancher told the agency "he had the backing of the local sheriff's office and, at one point in the protracted dispute, a threatened arrest of the local ranger supervisor influenced grazing permit decisions."
On top of that, the lawsuit also alleges that other state agencies have been been "kowtowing to the renegade ranchers" out of fear. Fear is a big reason why Western Watersheds Project claims the U.S. Forest Service continues to renew the ranchers temporary permits year after year.
When commenting on the situation, John Persell, a staff attorney with Western Watersheds Project said:
"When the Forest Service tried to do the right thing and suspend these livestock grazing permits for multiple willful violations of the terms and conditions, the ranchers responded with threats of violence. That's an ugly ultimatum, and it's unfortunate that the Forest Service has to deal with these folks. But it's unfair to the Americans who own these public lands to let them be continually degraded by scofflaws."
Sources:
Lawsuit: Guns, threats and illegal grazing at Utah's Monroe Mountain