While corruption seems apparent, experts aren't sure whether the lawsuit can pass a "laugh test."
---
In the wake of a recent university bribery scandal, students are suing Yale, Georgetown, Stanford and other schools involved in the case, claiming corruption cost them a fair chance at admission.
The Associated Press reports that a group of students lodged a class-action complaint on Wednesday. Filed with a federal court in San Francisco, the plaintiffs are demanding unspecified damages and refunds on application fees.
Working on behalf of the jilted students, attorneys from Zimmerman Reed and the Medler Law Firm have constructed two theories. First, they suggest colleges' misconduct is akin to racketeering conspiracy; their civil claims are purportedly aligned with aspects of the government's criminal RICO case.
Secondly, says Reuters, the class action asserts 'consumer claims against the universities whose coaches accepted bribes in exchange for admissions slots.'
They claim that ordinary students were undermined when wealthy parents paid off school officials, enabling under-qualified applicants' acceptance otherwise selective universities.
At stake for the two lead plaintiffs is a dilemma that many Americans might find enviable: the contention that they were 'forced' to attend Stanford after being rejected by Yale's allegedly corrupt admissions system.
"Each of the universities took the students' admission application fees while failing to take adequate steps to ensure that their admissions process was fair and free of fraud, bribery, cheating and dishonesty," the lawsuit says.
But legal experts consulted by Reuters and the Associated Press are skeptical of the class action's prospects for success.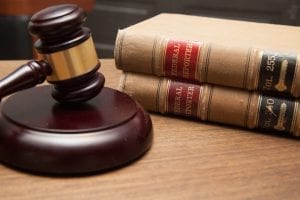 "It doesn't pass the laugh test," Rutgers law professor David Noll told Reuters. "The plaintiffs are undergrads at Stanford complaining about being rejected at Yale. I just can't take it seriously."
Reuters says its other experts don't believe there's any doubt that elements of the government's criminal substantiate arguments for a civil RICO conspiracy. But courts may not react favorably to the suggestion that applicants like the two Stanford students are really victims.
Yale, says Noll, rejects thousands of students each and every year. With the tight standards set for RICO cases, it will be difficult to demonstrate that the plaintiffs were turned away from Yale as a direct consequence of bribery.
Litigation expert and law professor David Levine told the Associated Press that a class action could succeed in winning a return of application fees but probably won't get anything more.
"The big money is unlikely to be there," Levine said.
Attorneys working for the rejected students are already taking precautions to mitigate failure of Noll's "laugh test." As of Thursday, an assortment of other plaintiffs has been added to the class action, including students at Tulane, Rutgers and an unnamed community college.
"The students who filed the complaint didn't receive what they paid for—to participate in an application process free of fraud," read the amended complaint. "These schools represented that their admissions process would be based on applicants' merits, considering their character and performance. Instead, the students allege that what they got was a process tainted by bribes and school officials who failed to assure an honest application process."
Sources
Admissions scandal class action is 'fascinating' but likely doomed – experts