The lawsuit was filed by a group of African-American former football players who claimed they were mistreated by University of Iowa athletics officials.
---
The University of Iowa has reached a $5 million settlement with the state after a group of Black, former football players claimed that they were mistreated by Hawkeyes coach Kirk Ferentz.
According to CBS Sports, the lawsuit was filed on behalf of twelve former Iowa football players, including All-Big Ten running back Akrum Wadley.
The settlement, which provides an estimated $184,201.05 per player, will also provide financial support for the players to enroll and pursue advanced academic courses.
The academic support funds, writes CBS Sports, will provide a year's funding for the former athletes earn graduate credits at any accredited degree-granting program.
Somewhat interesting, the settlement—which was approved in a split, 2-1 decision by the Iowa Department of Management's State Appeal Board—will require Iowa athletics to pay $2.175million, while the state will provide an additional $2 million.
Rob Sand, one of the three members of the State Appeal Board, voted against the settlement while demanding that state Athletic Director Gary Barta resign his position.
"Enough is enough," Sand wrote in a statement republished by The Des Moines Register. "Clear personal accountability is necessary. I will not support taxpayers funding this settlement unless Gary Barta is no longer employed at the university and forfeits any severance or similar pay."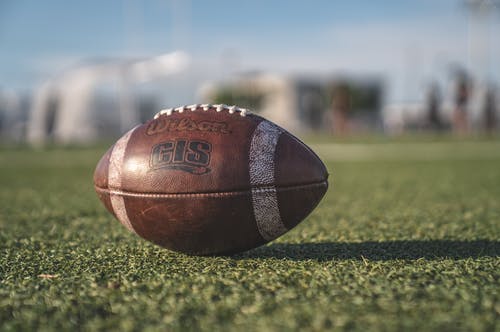 "I encourage you to join me," Sand added. "Real accountability will help prevent discrimination, protecting both taxpayers and future victims."
The lawsuit, notes CBS Sports, relates to allegations of systemic racial discrimination.
In June 2020, several Black former Iowa football players began making social media posts about alleged mistreatment by university officials.
After the state opened an investigation into the athletes' allegations, longtime University of Iowa strength-training coach Chris Doyle was removed from his position.
The lawsuit, adds CBS Sports, had also called for the resignation of Barta and Hawkeyes head coach Kirk Ferentz.
Ferentz has since criticized the settlement, saying that it was approved without the input of university coaches.
"These discussions took place entirely without the knowledge or consent of the coaches who were named in the lawsuit," Ferentz said. "IN fact, the parties originally named disagree with the decision to settle, fully believing that the case would have been dismissed with prejudice before trial."
"For more than two years," Ferentz wrote, "our program has been unfairly and negative impacted by these allegations. Members of the staff had their character and reputation tarnished by former members of our team who said things, then recanted many statements when questioned under oath. Today we move forward. My focus is entirely on the players, coaches and staff as we prepare for the 2023 season."
Sources
Iowa football settles race bias lawsuit using taxpayer money
Iowa settles racial discrimination lawsuit as state auditor calls for AD Gary Barta to be removed from post