The University of California health system is forking over $73 million to settle a lawsuit over sexual abuse allegations.
---
Earlier this month, the University of California health system agreed to settle a lawsuit with more than 5,500 women for $73 million. According to the suit, the women were patients of Dr. James Heaps, a former "U.C.L.A. gynecologist who has been charged with 20 felony counts of sexual assault." The suit itself was filed against Heaps and the university system and the settlement was approved by the school's Board of Regents. However, it is still awaiting final approval from a judge.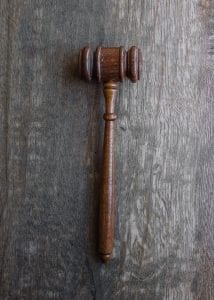 The civil lawsuit was filed back in October 2019 and is separate from a criminal case that was filed against Dr. Heaps. Prior to his arrest, Heaps worked at the "student health center at the University of California, Los Angeles, from 1983 to 2010…and U.C.L.A. Health from 2014 to 2018." He was charged in June 2019 but has yet to plead guilty to all the charges against him. 
When commenting on the suit, Elizabeth A. Kramer, a lawyer representing the women said the "sexual abuse was pervasive." She added:
"The settlement, if approved, will provide real and immediate compensation to thousands of women — no less than $2,500 and up to $250,000, or more in extraordinary circumstances…In a case involving widespread sexual misconduct, a class settlement compensates survivors who otherwise would not have come forward to seek relief from the courts, through a respectful and confidential process."
What happened, exactly? What kind of abuse did the women endure? Well, according to one of the women in the suit, "Dr. Heaps made sexual comments about her during an exam while he inserted his fingers into her vagina." On top of that, the same woman said the doctor "inappropriately touched her genitalia and thighs, and asked her if she was dating anyone and how often she had sex," according to the lawsuit. Another former patient alleged the doctor "fondled, cupped, and jiggled her breasts in a sexual manner, as if for his own sexual gratification or in an attempt to sexually stimulate her."
As part of the settlement agreement, the University of California will pay the entire $73 million. In a statement issued shortly after the settlement announcement, U.C.L.A. Health said:
"The incidents described in the lawsuit reflect alleged conduct that is contrary to our values…We thank the individuals who came forward and hope that this settlement — which is still subject to court approval — is one small step forward for the patients involved."
U.C.L.A. Health also added that an independent review completed this year looked into "how the university responds to allegations of sexual misconduct by medical professionals." It was commissioned by the Board of Regents. The school said, "U.C.L.A. is committed to policies and procedures to protect patients."
Sources:
$73 Million Settlement Is Reached in Sex Abuse Suit Involving U.C.L.A. Gynecologist
University of California agrees to $73 million settlement over sex abuse claims against former gynecologist