A recall was recently issued for certain packages of frozen, cooked shrimp that may be contaminated with listeria.
---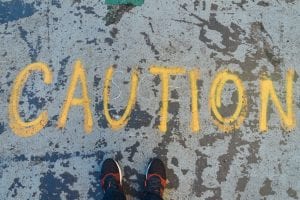 With the holidays right around the corner, many households are stocking up on food and snacks. One brand of a popular appetizer should be avoided this year, though. Earlier this week, a recall was issued for certain packages of frozen, cooked shrimp because it tested positive for Listeria monocytogenes. The affected shrimp was sold at Winn-Dixie, Fresco y Más, and Harveys Supermarkets and is sold under the Fisherman's Wharf brand 'Jumbo Cooked Shrimp' according to the recall notice.
The recall includes shrimp "packaged in plastic bags with 16-20 pieces in each bag." The UPC on the 16 oz. bags is 2114003262. The potential contamination was found during routine testing and the Food and Drug Administration (FDA) is working on finding the source of the issue.
Because frozen products often have a longer shelf life, the company and retailers are concerned that consumers may have the shrimp in their freezers. With a Best-by date of 2023, many consumers might have the recalled shrimp and not realize it. For now, consumers who knowingly have the shrimp should either throw it away or return it for a refund. 
For now, consumers who have questions or concerns about the recall can contact 844-745-0463.
Sources:
Grocers recall frozen, cooked shrimp because of risk of Listeria
Winn-Dixie and Fresco y Más recall a brand of frozen shrimp bags due to listeria