Body-camera footage of the incident shows active-duty Army Lt. Caron Nazario being pepper sprayed by Windsor, Virginia, police officers after telling them that he was afraid for his life.
---
An African-American Army lieutenant who was pepper sprayed, beaten, and handcuffed by police officers in rural Virginia will argue to a jury that he was assaulted and falsely imprisoned.
According to The Associated Press, body-camera footage of Caron Nazario's 2020 traffic stop garnered millions of views.
In the video, Windsor police officers Daniel Crocker and Joe Gutierrez can be seen pointing their service handguns at Nazario, who was seated behind the wheel of his Chevrolet Tahoe at a gas station. The officers repeatedly told Nazario that he was "fixing to ride the lightning" if he did not comply with their commands.
However, throughout the interaction, Nazario kept his hands outside of the driver's-side window, asking officers why he had been stopped and telling them that he was afraid they might shoot him if he made any sudden movements toward the interior of the vehicle.
"I'm honestly afraid to get out," Nazario told Windsor officers.
"You should be," Gutierrez responded.
Nazario, notes The Associated Press, remained inside of the vehicle.
Gutierrez then pepper sprayed the active-duty Army lieutenant through the window. Once Nazario exited this vehicle, the officers forced him to the ground. The Associated Press reports that Gutierrez used his knees to strike Nazario's legs.
Since the traffic stop, attorneys for Nazario say that their client has developed anxiety, depression, and post-traumatic stress disorder.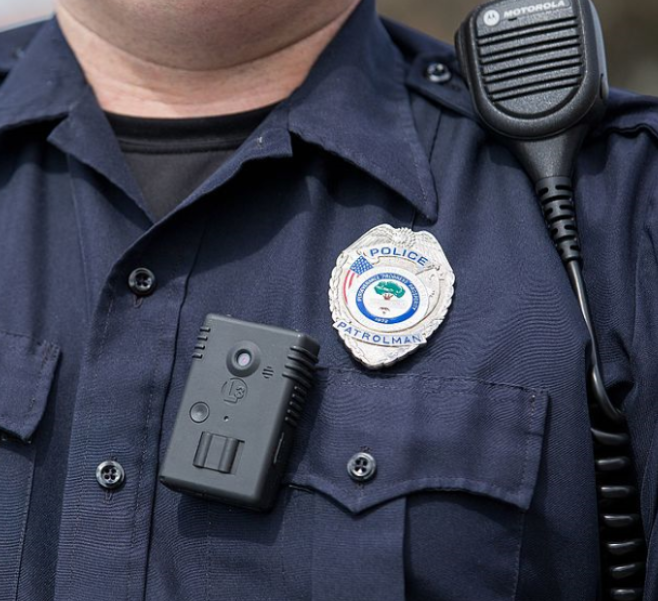 "The officers involved not only assaulted Mr. Nazario, but pointed their weapons directly at him and, at some point during the encounter, threatened to kill him," the lawsuit alleges. "Mr. Nazario recalls that he thought he was going to die that evening."
CNN notes that Gutierrez was fired from the Windsor Police Department in 2021, following an investigation into the traffic stop.
At the time, state Attorney General Mark Herring described Gutierrez and Crocker's conduct as "dangerous, unnecessary, unacceptable and avoidable."
However, attorneys for Gutierrez—who is named as an individual defendant in the lawsuit—maintain that Nazario does not appear to have suffered any long-term injuries. In a brief submitted to the court shortly before the trial was scheduled to commence, Gutierrez alleged that Nazario remains active in the National Guard and was recently deployed in response to the January 6 riots outside the U.S. Capitol building.
"To the extent Mr. Nazario claims mental anguish or other psychological injuries, Mr. Nazario is still in the Virginia National Guard — there is no evidence he has been medically retired or otherwise discharged in connection with this incident," attorneys wrote in a trial brief. "In fact, shortly after the traffic stop, Mr. Nazario deployed to Washington, D.C. in support of the January 6, 2021 disturbance."
While the officers have maintained that they did nothing wrong, Nazario is expected to present claims of false imprisonment and assault and battery to the jury.
The presiding judge also found that Crocker could be found civilly liable for illegally searching Nazario's vehicle for a firearm; Nazario, adds CNN, had a concealed-carry permit for his handgun.
CNN notes that Gutierrez was the subject of several excessive force complaints before the 2020 traffic stop. In 2019, for instance, Gutierrez was serving as a sheriff's deputy in Isle of Wight County when he drew his service weapon on an unarmed motorist, holding him at gunpoint for four minutes before other officers arrived.
While attempting to handcuff the motorist, Gutierrez grabbed him by the neck and "forced his face into the pavement."
The encounter allegedly resulted in facial injuries requiring medical treatment.
Sources
Trial begins for Virginia police officers being sued by Army officer over traffic stop