Uvalde's mayor said that a district attorney investigating law enforcement's response to the Robb Elementary School shooting has reneged on her word yet again.
---
Uvalde officials have filed another lawsuit against District Attorney Christina Mitchell, who has purportedly blocked the city's investigation into last year's mass shooting at Robb Elementary School.
According to CNN, Uvalde Mayor Don McLaughlin attached a written statement to the complaint, saying that the community deserves answers—answers that the D.A. office has, thus far, refused to provide.
"It's been fifteen months since this tragedy, and I feel the families and our community deserve answers," McLaughlin said in a statement, adding that Mitchell appears to have "been involved in a cover-up regarding the City's investigation into the Robb School tragedy."
Mitchell, though, has said that she is working with limited information.
"I've had it since July—two months," Mitchell said, referring to the results of the Texas Department of Public Safety's investigation into the shootings.
The case file, notes The San Antonio Express-News, likely consists of police and federal agents' reports, as eyewitness interviews and surveillance camera footage.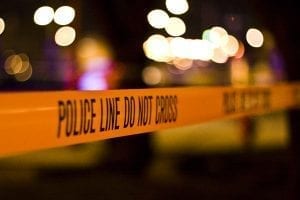 While Mitchell says that she is still reviewing the evidence, she hopes that her office will be ready to present its findings to a grand jury by the end of the year.
In the past, the D.A. has said that she does not want any videos or records release before the investigation is complete.
"Anky release of records to that incident at this time would interfere with said ongoing investigation and would impede a thorough a complete investigation," she said.
The Uvalde shootings, which left 19 students and two teachers dead, attracted widespread outrage after it became known that law enforcement took over an hour to enter Robb Elementary School and confront the gunman.
According to some reports, the gunman continued to stalk and execute children while police officers stood idle outside—in some cases threatening to arrest parents seeking to enter the premises and stop the massacre.
ABC News adds that this is McLaughlin's second lawsuit against the D.A.'s office.
The first lawsuit, filed by the city in December 2022, was voluntarily dismissed after Mitchell promised to provide information relating to the investigation.
However, Uvalde has since claimed that Mitchell has not fulfilled her promise, and is instead sidestepping numerous requests for evidence.
"She has failed once again to keep her word," McLaughlin said in a statement, later telling KSAT reports that Mitchell has—in the past—told city officials to find their own evidence on YouTube.
"We needed bodycams they had," McLaughlin said. "It was available. We wanted the school, the original video, which, you knew […] I was trying to get it so we could go ahead and get our investigation to give her […]. And then we're told to go to YouTube and get it off YouTube."
"Really? I mean […] we can't use that," he said.
Sources
City of Uvalde refiles lawsuit against Uvalde County District Attorney; mayor alleges 'cover-up'
DA plans to present case in Robb Elementary shooting to grand jury by year's end
Uvalde mayor calls for district attorney's resignation, new lawsuit filed
Uvalde mayor calls on district attorney to resign, accusing her of a 'cover-up' in the Robb Elementary shooting investigation