Were you one of the millions of people affected by the 2017 Equifax hack? If so, you may have some money coming your way. Earlier this month, Equifax agreed to fork over close to $700 million in fines and restitution. Of that amount, $425 million will be set aside for consumer payouts to cover things like "credit monitoring and out-of-pocket losses because of the breach, as well as the cost of identity restoration services for victims." Consumers can also opt for a lump sum cash payment if they so choose. The rest of the funds will go to the federal government.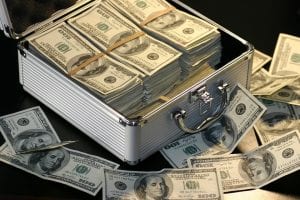 While the deal has to first be approved by the federal district court in the Northern District of Georgia, it's a step in the right direction in helping millions of people understand how they will be compensated for the hassle of having their personal information compromised. For many people, sensitive information such as social security numbers, addresses, birth dates, and even some driver's license was exposed on the internet in the breach.
How do you find out if you qualify for part of the settlement, though? Well, 150 million people were affected by the data breach. To help determine if your information was compromised in the breach, Equifax plans to introduce a tool "to let people know, which will be available at EquifaxBreachSettlement.com."
If it turns out you qualify for the settlement, you will be entitled to "four years of free credit monitoring or can opt for a cash payment of $125 for credit monitoring." However, if you opt for the cash payment, you "must have credit monitoring in place for at least six more months." If in that time that you have credit monitoring in place and evidence of identity theft or fraud turn up, "Equifax will pay you up to $20,000," including the following:
Paying class members $25 per hour for up to 20 hours of time they had spent trying to safeguard their data.
Reimbursing people for out-of-pocket losses, including unauthorized charges; the cost of freezing or unfreezing your credit report; fees paid to professionals like an accountant, attorney, or notary; and related expenses. (The website is still bare-bones at this point and doesn't yet say how Equifax will require consumers to verify their costs.)
Reimbursing up to 25% of the cost of Equifax credit or identity monitoring products paid for in the year before Equifax got around to announcing the data breach.
For more information about the settlement, contact 1-833-759-2982 for more information.
Sources:
Here's how to find out if Equifax owes you money