Social media has gone beyond the social and into the commercial. Businesses can leverage Facebook marketing to attract and interact with more customers than ever.
---
When it comes to the Internet, one of the most popular sites is Facebook. The social media giant has moved beyond the personal realm, a place where family and friends get to connect. Today, it has become a hub for businesses to market products and services. In fact, 70% of marketers said they use Facebook to acquire new customers.
Not only does Facebook keep customers informed, but businesses also get the chance to interact and connect with them, which is an advantage that traditional advertising media failed to provide. 
Whenever customers have questions about products or services, businesses have a way to keep the line of communication open through the comment section and instant messaging.
And, since both people and SMM companies use social media platforms to acquire information and find answers, it is only sensible for businesses to include Facebook marketing in their digital strategy. 
If you are looking for a way to incorporate the giant of all social networking sites in your marketing efforts, you can check out below some of the ways to do so.
Create a Facebook Business Page
Every business must consider creating a Facebook page where they can put product listings and service offerings. It is also a great venue for conversations with potential customers where they get to engage with your posts, share links, and give instant feedback. Not only does your business page strengthen your brand identity, but it can also show your human side.
Some popular brands have grown and expanded their reach through this channel. Samsung, for example, has 160 million page likes. Just imagine how many people this company can reach every day.
Try Facebook Advertising
Facebook has its own form of advertising. It can usually be found in the side columns of the Facebook pages. There is a headline, a copy, an image, and a link, which is commonly directed to a website.
The main purpose of Facebook advertising  is to either generate page likes or increase website traffic. Other times, it can also be used to generate leads through landing pages where visitors are asked to fill out a form in exchange for their personal details like their name and email address.
Produce Diverse and Relevant Content
A Facebook business page will not grow on its own without constant nurturing. This means you need to produce content on a regular basis. The content also needs to be relevant to your target audience. 
Content in varied forms, such as videos, GIFs, and images, can generate higher engagements. Making sure that it is consistent and interesting is of the utmost importance.
Promote Your Facebook Posts
As of June 2018, there are 1.47 billion daily active users. Every minute, more than 317,000 status updates are posted and 54,000 links are shared. Your fans may have liked your page, but it doesn't mean they can see your posts in their newsfeed every single time. 
The competition is tight, and your potential customers do not spend every waking hour on Facebook.
To ensure that your posts and updates are visible to your target audience, you need to make use of boosts. This can be done by paying Facebook a certain amount to promote your post for a specific period. 
You can choose your target audience by their age, city where they live, and many more.
Promoting your posts will increase chances of ranking higher in people's newsfeeds and can even reach the feed of your fans' friends.
Click on the graphic below to see some fascinating statistics about Facebook.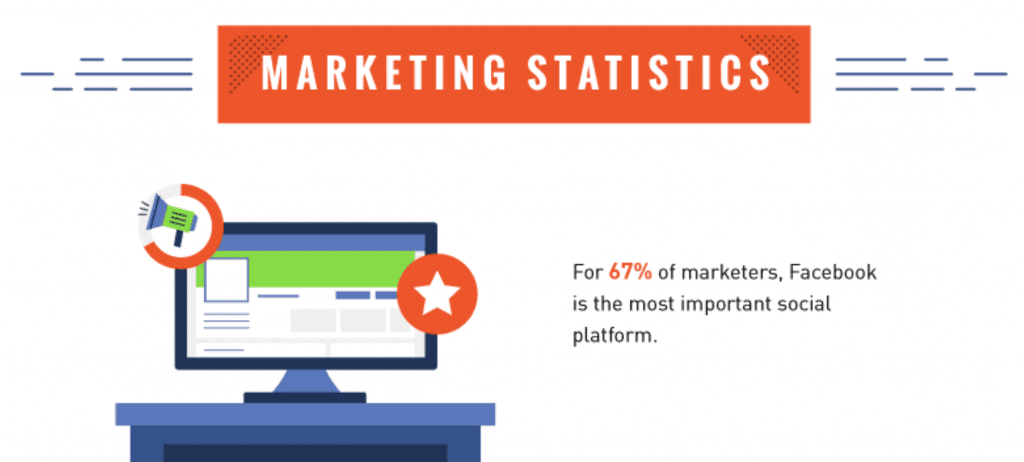 Today's digital marketing age requires a full force approach when it comes to advertising. It is not enough that you have a functioning website. It must also be linked to your social media pages, too. And when it comes to social media, Facebook is the reigning champ.