Kansas estate planning lawyers can guide individuals on Kansas estate laws as they decide to draft relevant documents to plan for their end-of-life care, death, and asset distribution. Legal counsel will provide guidance for individuals as they prepare estate plans reflecting their most personal life decisions, particularly how they want their assets divided and their health care and affairs attended to if they cannot handle themselves. While many believe the last will and testament is the most important document prepared in estate planning, trusts, advance directives, and durable power of attorneys are paramount in the total picture of these personal matters. Wichita estate planning lawyers guide clients to make sure a will contains the legally necessary language so a person's wishes can be honored at the time of their death according to Kansas and federal laws. 
Estate plan documents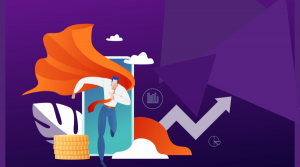 Common documents included in estate planning include: 
a last will and testament, 
an advance directive, 
a durable power of attorney,
a trust. 
Estate planning documents should be reviewed periodically to address any changes in state and federal laws, and updates to individuals named in the documents, accounting for death, divorce, or estrangement of previously named individuals.   
Common types of wills
Simple will. Specifies the disposition of estate assets amongst loved ones.  The person who creates a last will and testament (also called a "simple will") also designates a person who will serve as the executor of the estate and oversee the probate process.  The responsibility of the executor is to gather the assets of the estate, conduct an inventory of the assets, determine the value of the assets, settle estate liabilities, and distribute the residual assets to the beneficiaries designated under the will.  Parents also can use a will to designate potential guardians for their children in the event of their death.
Holographic will. Kansas does not recognize this type of will also known as a handwritten will that does not comply with the formalities of a properly signed and witnessed will in accordance with Kansas law.
Living will. A living will does not address the disposition of a person's assets.  Its function is to indicate advance directives for medical providers and families regarding medical care and extraordinary measures to be taken when an individual cannot speak for themselves
Reciprocal will.  This estate planning document involves married couples creating wills where each spouse leaves their assets to the other and designated the same recipients if both die at the same time.  
Joint Will: A single will can be used and executed by both spouses. A key difference with this type of will is that the beneficiaries cannot be changed by a surviving spouse.
Mutual Will: The characteristics of a joint will and a reciprocal will be combined. While both spouses execute a separate will like with a reciprocal will, the surviving spouse cannot change the beneficiaries named in the wills.
Consultation with a lawyer is important to understand the distinction between types of wills and how they will direct an estate administration.  
Seek legal counsel
Estate planning lawyers draft wills and related documentation. Consultation with tax lawyers  is also a prudent decision so they can review estate planning documents and determine if a trust would lessen tax burdens for heirs and beneficiaries.
Sources: