It is important to speak with a lawyer prior to distributing or disposing of any property, including a firearm.
---
If a person dies leaving firearms as part of their belongings in a Pennsylvania estate, an executor, or administrator of their estate should consult with experienced lawyers to determine the legal issues involved with the type of firearms listed in the estate inventory. Laws for transferring firearms ownership differ depending upon their classification.  
One category includes those that are subject to the National Firearms Act of 1934 (NFA) and revisions, which include fully automatic weapons, short-barreled rifles, short-barreled shotguns, and silencers which must have serial numbers and be registered with the Federal Bureau of Alcohol, Tobacco, Firearms and Explosives (ATF) Division. Unregistered NFA weapons are considered illegal and cannot be passed down to an heir or registered after the fact.  If an executor of an estate discovered unregistered NFA firearms, they must contact NFA to be turned over to law enforcement officials.
The second category includes firearms not covered by NFA include hunting rifles, shotguns, revolvers, and semi-automatic pistols bought for personal use, hunting, or home protection.  It is important for estate representatives to seek guidance from Philadelphia estate planning lawyers to they avoid hassles resulting from illegal transfer or disposal. 
Estate plan for inheritance
Individuals who own firearms and want to leave them in their estate should consult with estate planning lawyers. When developing the estate plan, a person can write "instructions" to the executor that will settle the estate.  The information should identify the particulars surrounding the firearms such as types, category, accessories and if they are registered and accessible.  
Pennsylvania guidance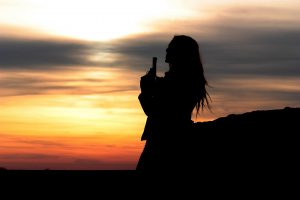 It is important to speak with a lawyer prior to distributing or disposing of any property, including a firearm. A firearm belonging to a deceased individual is considered "personal property" that may be distributed in accordance with Pennsylvania laws.  Beneficiaries may want to speak to Pennsylvania estate planning lawyers about possessing a firearm as an inheritance and how transfer of the firearm is done, especially if the heir lives in a different state, where their possession will have to follow state law guidance there.  
In Pennsylvania, the recipient of any firearm must not be a prohibited person under either 18 U.S.C. § 922 or 18 Pa.C.S. § 6105 from receiving or possessing a firearm. If an inherited firearm is unwanted, there are several ways it can be disposed of after taking lawful possession of the firearm. They can be sold to a Federal Firearms Licensee, or a local police department can give guidance on whether they accept unwanted firearms. Firearms can always be surrendered at the Pennsylvania State Police Departments. Individuals who inherit firearms may also want to speak with a tax lawyer about any associated taxes on the gifted firearms.  
Sources: