If an individual lays all out their wishes in a clear and concise manner, probate matters should be less problematic when disputes arise.
---
New York probate and estate planning matters are often complex and need to be addressed effectively for the best outcomes to surviving loved ones and interested parties. Even with the assistance of lawyers, state and federal law will impact case-specific facets of the filing and administrative procedures. In New York, probate actions begin when a New York City lawyer files a copy of a will along with a certified copy of the death certificate of the will maker in the Surrogate Court. 
Validation
Wills and trusts outline what happens to residential property, who will raise minor children, how assets and liabilities will be divided, and how an individual will spend their last days, in the event of long-term illnesses where an individual may not be able to speak for themselves. The naming a person to conduct all these prescribed wishes (executor) is a vital component of this documentation.  Probate is the process of proving that a will is valid. In New York probate actions, a will is proved to the satisfaction of the court that it is the Last Will and Testament of the person who died. Once the Judge in New York Surrogate's Court is convinced of the validity of a Will, the executor named in the will is then appointed to distribute the estate by conducting the wishes of the person who died. The Surrogate's Court oversees this process.
Choosing a representative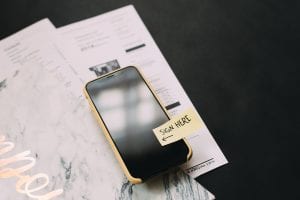 An individual (Principal) can choose another person (Agent) to act on their behalf for business and financial matters, when situations arise that they cannot, or do not want to act for themselves, with the use of an executed New York State Durable Power of Attorney.  Once the document has been duly executed, both the Principal and the Agent have the power, concurrently, to transact all business that the Power of Attorney allows.  Estate planning lawyers can outline 2022 changes to Power of Attorney documentation in New York and answer questions as to how New York Law affects estate planning and probate actions. After detailed client input, New York estate planning lawyers will draft important estate planning documents in New York such as:
a will, naming who a deceased person wishes to leave their assets to, and identifying a named executor,
a durable power of attorney for finances, that names someone to take care of financial, personal, and business matters if it becomes necessary,
a health care directive that spells out an individual's end-of-life wishes, and
a health care proxy, naming someone to make certain an individual's health care wishes are honored.
The importance of consultation with lawyers surrounding estate planning and probate action in New York is two-fold.  If an individual lays all out their wishes in a clear and concise manner, probate matters should be less problematic when disputes arise. There are tax implications associated with estate matters regarding property and inheritances.  A tax lawyer may be of assistance in this regard.  
Sources:
https://www.nysenate.gov/legislation/laws/EPT