You may have to familiarize yourself with several laws before starting your email marketing campaign.
---
Did you know that spam emails account for 56% of all email traffic? To many people, they are a constant pain in the neck. At the same time, to marketers, they are a gold mine or might be associated with unrecoverable labor costs, unnecessary email traffic and server overloads.
The most notable red flag is the association between spam emails and cybercrime. Many companies have accrued millions in losses through malware that originated from spam emails within their networks.
This is why most governments and companies have strict regulations when handling spam emails through their servers. Back to our question:
Is spam legal?
Absolutely!
It is legal to send commercial advertisement emails in the US, Canada, UK and Australia. However, you will have to maneuver within specific legal restrictions. For instance, you may use automated tools to timely execute opt-out requests or use online form-filling platforms such as formcloud to collect email addresses.
Here is a quick guideline for a marketer on legally sending business emails to your listings in the US.
The USA-CAN-SPAM Act 2003
US businesses can contact individuals and other companies without their prior consent. However, you must ensure that your content is relevant to their business, not explicit. The sender must also indicate personal information and business identification. Failure to abide by these laws may attract a fine of up to $16,000 per email/recipient.
These requirements are stipulated under Controlling the Assault of Non-Solicited Pornography and Marketing (CAN-SPAM Act of 2003). The Act protects residents based in the United States.
According to the CAN-SPAM terms, recipients can withdraw from their subscriptions anytime. The Act requires marketers to comply with several guidelines:
General legal guidelines for spam emails in the US
Opt-Out Option
CAN-SPAM laws require that recipients get an opt-out option. Other nations like Canada and the EU may have different features. You might have already seen an 'unsubscribe' tab below promotional emails; we refer to the opt-out option. Alternatively, other marketers may ask their recipients to send them a withdrawal request via email instead of using the unsubscribe option.
Violation of this requirement may land you in a civil suit as per the CAN-SPAM ACT in the US.
Timely processing of Opt-Outs
Another critical legal requirement on spam emails is the timely processing of opt-out requests. The timeline is capped at ten days in the US, as in many other countries. Fortunately, automated marketing tools can track and execute opt-out requests automatically.
Be honest
The CAN-SPAM Act bars marketers from using dishonest marketing language in their emails. However, the law provides ample room for creativity, including humor and personalizing the messages. Nonetheless, you should handle client information with ethical confidence.
Provide an alternative means of communication
CAN-SPAM laws require marketers to accompany their message with a phone contact and a physical postal address for their business.
Other native English-speaking countries have bespoke laws and regulations on spam emails. Here is a quick look at what they have:
Canada spam email regulations
Canada has more stringent anti-spam laws compared to the US. According to the Canadian Anti-spam Legislation of 2014 (CASL), businesses and individual marketers cannot send unsolicited messages to the Canadian people.
You may not:
Transmit electronic messages without express consent from the recipient
Install electronic software on computer systems without express permission from the owners. This categorically targets spyware, malware and viruses hidden in spam emails.
The Canadian government also prohibits foreigners from sending spam messages to individuals and businesses based in Canada. If violated, the federal government of Canada may contact relevant agencies in the sender's country of origin.
Violations may attract up to 1 million Canadian dollars for individuals, while businesses may pay a fine of up to 10 million.
Australian spam email regulations
Like Canada, sending unsolicited electronic message transmission to Australian residents is illegal. Sending similar messages from Australia to foreign recipients is also prohibited per Australia's Spam Act 2003.
Marketers in Australia have the following marketing options:
Include an opt-out option for recipients.
Seek explicit and implicit consent from their recipients through phones calls
Identify themselves by including complete contact information in their messages.
Process opt-out requests within five days
The law permits purchases of email listings for lead generation. However, it is the buyer's responsibility to verify consent from their prospective recipients. This eliminates contact mining through bots and illegal software. Registered charities, government bodies and political parties are exempted from these regulations. 
Businesses that violate these regulations may be fined up to 2.1 million AUD.
The European Union spam regulations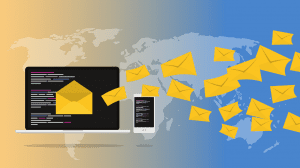 Members of the European Union derive their spam messages regulations from the Privacy and Electronic Communication Directive 2002 Act. However, members may modify these rules to suit their national systems.
According to the directive, marketers can only use email messages if they have:
explicit and implicit consent from the recipient
an opt-out option
clear identification included in the message
Member states may determine the penalties unless the case is brought to the European Union Court of Justice. However, these laws have been harmonized under the General Data Protection Regulation Act adopted in 2018.
The Act applies to businesses and citizens of member nations and foreign senders sending emails to EU email addresses. It stipulates that consent should be given freely and recorded for reference. It also requires senders to be honest and transparent on their agenda.
Organizations may pay a maximum of 4% of annual global turnover or 20 million Euros if they breach these regulations.
The United Kingdom spam email regulations
The UK applies the Data Protection Act 1998 in harmony with the EU guidelines. The law requires senders to obtain explicit or implicit consent from recipients. They should also execute the recipients opt-out request within 28 days.
The law further allows senders to qualify negotiations and previous sales as proof of implicit consent. Failure to abide by these regulations may attract a fine of up to 500,000 GBP.
Are you ready to up your email marketing game in a legal way?
You may have to familiarize yourself with several laws before starting your email marketing campaign. However, if done right, email marketing can yield unimaginable returns on investment. Why not get in touch with expert email marketers today for professional guidance? Book an appointment with us now!