You should never ignore any new physical ailments your loved one complains about.
---
Philadelphia, PA – Nursing homes should be a place where the elderly or those incapacitated by disease find the care and comfort their family is not able to provide. Under federal laws, nursing home residents have the right to a safe environment and good medical care. They must be free to decide about their needs or take part in the activities they enjoy. Above all, they have the right to be shielded against any type of abuse. 
If their rights are not respected, residents or their families have only one option – find trustworthy lawyers to represent them.
Main types of abuse in Pennsylvania nursing homes
Nursing home abuse comes in many forms. It can be physical, sexual, emotional, or financial. Neglect is also considered a form of abuse. 
Although neglect is the main cause of injuries in nursing homes, that is not the biggest problem. According to the National Center on Elder Abuse (NCEA), emotional abuse is the most common form of abuse registered in a nursing home setting.
You may have heard horrendous reports of sexual and physical abuse against defenseless residents, but what hurts the most is the emotional abuse many of them experience.
If you suspect someone you love might be subjected to emotional abuse, get in touch with knowledgeable Philadelphia nursing home abuse lawyers. 
Common types of emotional abuse in Philadelphia nursing homes
Nurses and aides are supposed to watch over the residents and cater to their needs. Many spend their lives providing comfort to their elderly charges, but there are also many who lack basic human decency.
The most common types of emotional abuse include:
Yelling at residents when they make mistakes, soil themselves, or can't remember what they were told
Making fun of helpless residents, belittling or calling them names
Threatening residents with physical harm if they don't obey or bother them by pressing the call button
Threatening residents with isolation from their families or other residents. 
Withholding food, hydration, medications, or access to basic hygiene
Telling residents their families don't care about them anymore.
For instance, if you've been trying to talk to a loved one, but the staff repeatedly tells you they're sleeping or having their physical therapy session, they may be lying to you. They won't pass along any message just to reinforce the notion that their families have forgotten about them. Raise your concerns with experienced Pennsylvania nursing home lawyers and they'll advise you on the best course of action.
Signs a nursing home resident is a victim of emotional abuse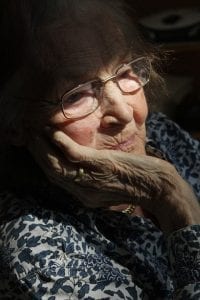 Emotional abuse doesn't leave visible scars. If you suspect emotional abuse, look for signs such as:
Sudden and unexplained changes in behavior
Becoming less talkative
Giving up on activities they used to enjoy
Fearfulness
Refusal to talk about their daily routine or being very vague about their life
Submissive behavior when members of the staff are around
Emotional abuse can be hard to prove, so seek legal counsel from good nursing home abuse lawyers in your area.
You should never ignore any new physical ailments your loved one complains about. Lack of adequate medication, food, and hydration can cause serious health problems. You should reach out to reputable medical malpractice lawyers. They will need your approval to examine the resident's medical records to understand what's going on before you can file a lawsuit. 
Source: National Center on Elder Abuse