Personal injury lawyers cover a wide array of bodily and psychological injuries sustained to accident victims due to negligence or intentional wrongdoing.
---
If you have been injured in an accident, you may be contemplating how to seek compensation and whether a personal injury attorney can represent you. This post will discuss common cases that these attorneys can handle. 
Typically, the aftermath of an accident can be fatal, disorienting, and perplexing. You may experience mental distress and require immediate medical attention. Following your medical treatment, it is imperative that you seek legal counsel from experienced personal injury attorneys or trial attorneys, such as Steers & Associates. 
Now, let's examine some cases that fall under the umbrella of these lawyers.
Car Accidents 
Car accidents are one of the most common cases that these attorneys handle. According to Forbes, an estimated 5.2 million automobile accidents and collisions occurred in 2020. 
The frequency of these accidents typically stems from:
Recklessness
Negligence, or 
Misconduct of the driver at fault. 
Common examples of negligence include:
Driving under the influence
Driving while distracted, 
Driving while drowsy, and 
Overspeeding. 
Medical Malpractice 
Medical malpractice refers to healthcare practitioners failing to provide patients with appropriate medical care, resulting in patient injury or harm. These include physicians, nurses, surgeons, and their respective healthcare organizations. 
Attorneys can handle negligence cases involving:
Misdiagnosis
Surgical errors, and 
Incorrect medications. 
Dog Bites 
A dog owner is liable for your injuries if their dog attacks and injures you. Dog bites can cause puncture wounds, permanent disfigurement, and fatal infections; if you are attacked by a dog, you should seek compensation. 
Attorneys can assist you in pursuing compensation for medical expenses and other damages in such cases. 
Slip and Fall Accidents 
Slip and fall accidents are cases that a trial attorney can handle. This type of accident happens when a homeowner fails to maintain the property in safe living conditions, injuring the occupant. Common slip and fall cases include slippery or wet surfaces, bad lighting, and unbalanced surfaces. 
Wrongful Death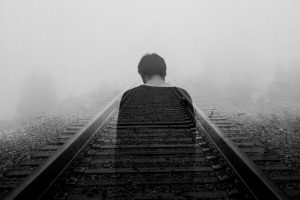 Wrongful deaths are cases that result from someone's negligence. Automobile accidents, slip-and-falls, electrocution, and workplace accidents are frequently cited as the causes of such occurrences. In such situations, attorneys can assist family members or beneficiaries to pursue monetary compensation. 
Related Questions
How Long Do I Have to File a Personal Injury Lawsuit? 
A lawsuit can be filed within two years of the occurrence. However, each state has a different statute of limitations for these cases.
For example, in Florida, you have four years from the date of the accident to submit a lawsuit for bodily injury. In contrast, California permits two years from the date of injury to submit a claim.
Consult your attorney as soon as possible in order to file within the statute of limitations. 
What Kind of Compensation Can I Receive in a Personal Injury Case? 
The compensation you receive in a lawsuit depends on your case's circumstances. Nevertheless, you will likely receive compensation for medical expenses, lost wages, travel expenses, pain and suffering, and other damages. 
Ensure you hire an experienced and qualified attorney to receive appropriate compensation for injuries and damages.
Do I Have to Go to Court for a Personal Injury Case? 
No, you are not required to appear in court for a claim. The majority of these cases are resolved through out-of-court negotiations with the involved insurance companies.
However, this can also depend on the specifics and circumstances of the case. If the parties are unable to reach an agreement, your case may proceed to trial. However, the vast majority of these cases never reach the courtroom. 
Conclusion 
Trial lawyers cover a wide array of bodily and psychological injuries sustained to accident victims due to negligence or intentional wrongdoing. If you find yourself in any of these situations, you should seek the counsel of an attorney.