The Flint water crisis is almost five years old, but it's far from over. What's happening now? Here's a quick rundown.
---
Seasons change, life goes on, elections throw out old bums and bring in new bums, and gallons of water flow through the pipes and under the bridge. The Flint water crisis isn't in the news as often as it used to be, but that doesn't mean everything's great again in this part of America. Let's take a quick look at what's happening in Flint lately.
Remember that failed GoFundMe effort late last year that collected (and has to refund) $20 million to build Trump's border wall? Some good actually came of it. Among the knockoff campaigns aimed at supporting tall ladders or tunnels, others pointed out real problems that aren't getting a fraction of the funding that this boondoggle was. The Twitter hashtag #NoWaterNoWall drew attention to what's (still) happening in Flint, giving new life to some languishing Flint water crowdfunding campaigns. Thanks to the donations, the West Court Church in Flint will be resuming water distribution this month.
The 2018 election cycle brought some welcome change to Michigan's leadership. Michigan's new Democratic Governor Gretchen Whitmer's first act in office was to sign an executive directive that requires state employees to immediately report any threat to public health or safety. Department directors would then be responsible for investigating the potential threats. Pamela Pugh, Flint's chief public health advisor, hopes that this will be an important step that moves the state of Michigan away from "a place of paternalism and austerity" and that the new administration will be "a government that recognizes the necessity of a recovery and rebuilding approach that is Flint-driven and solely motivated by making Flint whole."
Along with a new Governor, Michigan just elected a new Attorney General, Democrat Dana Nessel. Nessel made what's happening in Flint a major campaign issue, criticizing the former AG's investigation's cost and scope, which yielded only misdemeanor convictions for state and local officials. Since being sworn in, Nessel has requested Wayne County prosecutor Kym Worthy to take on the Flint cases. Worthy hasn't decided yet, but will review the situation.
One of the officials facing manslaughter charges was Liane Shekter-Smith, the former head of the Michigan Department of Environmental Quality's Office of Drinking Water and Municipal Assistance that was responsible for overseeing the Flint water switch in 2014. Last week, Shekter-Smith plead no contest to a misdemeanor which could result in a $500 fine and 90 days in jail in exchange for her testimony against other officials under investigation.  Failing to assist means upgrading her plea deal to a five-year felony charge of misconduct in office.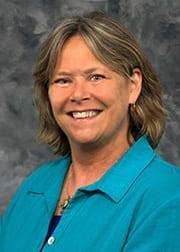 The 6th U.S. Circuit Court of Appeals dismissed five other Flint defendants, including Nick Lyon (former director of the Department of Health and Human Services) and Dr. Eden Wells (former chief state medical executive), from a federal class action suit related to the crisis happening in Flint. In reversing a lower court's ruling, U.S. Circuit Court Judge Richard Griffin wrote that the "plaintiffs' complaint alleges mere negligence, and not a constitutional violation against them." Lyon and Wells still face manslaughter charges related to the deaths of two Genesee County men from an outbreak of Legionnaires' disease in 2014-2015.
Multiple cases for other Flint water defendants are still working through the system.
In lighter news, Jaden Smith formed an eco-friendly water company with his famous father, actor Will Smith. (Who says that parents just don't understand?) Now, according to the Daily Mail, he's running a pilot program in Flint of a reverse-osmosis filtration system that he claims can purify 10 gallons of water per minute. This could be quite useful in a city that still doesn't have completely safe water after almost five years. Wouldn't it be nice if every city's water were as safe and inviolable as the White House's supply, which is likely to keep running even though they're $5 million in arrears?
Related: One Water Problem After Another
Sources: