If you were injured in a motorcycle accident by a vehicle making an illegal U-turn, there is a good chance that you can sue them and recover compensation.
---
Dangerous driving can cause motorcycle accidents in a number of different ways. One of the most dangerous maneuvers for motorcyclists is a U-turn. A U-turn can catch a motorcyclist completely off-guard, leaving them no time to react and avoid a collision. But when exactly can you sue a driver for a U-turn that causes a motorcycle crash? How can you prove that this represents a clear form of negligence with the help of your lawyers?
Motorcyclist Dies After Car Makes Illegal U-Turn in Raleigh
U-turns can easily lead to serious motorcycle accidents in Raleigh. In November of 2022, it was reported that a motorcyclist lost their life in Raleigh after colliding with a vehicle making what police state was an "illegal U-turn." The driver immediately faced criminal charges after the crash, as the maneuver was made in a place where U-turns were neither legal nor safe. Although the motorcyclist was transported to a nearby hospital, he eventually succumbed to his wounds. The driver is facing a charge of misdemeanor death by vehicle, however they were not speeding or impaired at the time of the crash. 
When Are U-Turns Illegal in North Carolina?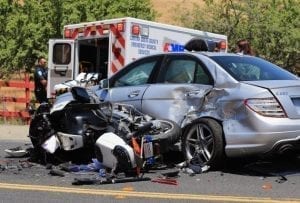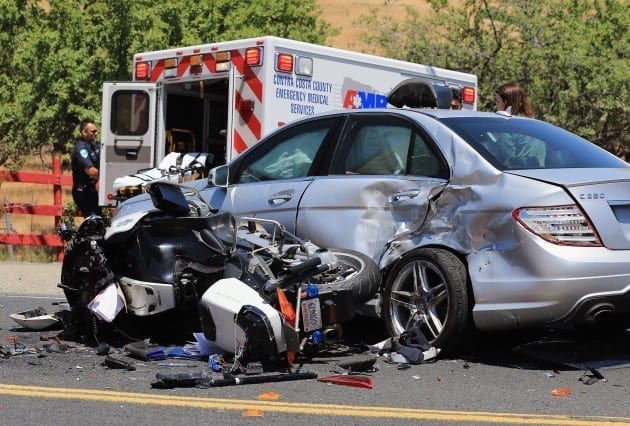 Technically speaking, U-turns are actually legal in North Carolina. You can even make a U-turn over a double-yellow line, which is not always the case in other jurisdictions. However, the most important thing to remember is that in some areas, there may be signs that specifically prohibit U-turns. These signs are usually placed in areas where it is very unsafe to make U-turns. Traffic authorities may have seen many accidents in these areas involving U-turns, ultimately deciding that they need to ban these maneuvers in these specific locations. If there is a sign that specifically prohibits U-turns, they become illegal. 
Can You Sue a Driver for Making an Illegal U-Turn?
If you were injured in a motorcycle accident by a vehicle making an illegal U-turn, there is a good chance that you can sue them and recover compensation. The same goes if you have lost a loved one to a fatal motorcycle accident involving an illegal U-turn. However, you should remember that North Carolina is one of the few states that follow a system of "contributory negligence." This means that even if you were 1% to blame for the crash, you cannot sue and recover compensation. 
Where Can I Find a Qualified Motorcycle Accident Lawyer in Raleigh?
Raleigh motorcycle accident lawyers are ready to assist you. All you need to do is reach out and book a consultation with one of these North Carolina motorcycle accident lawyers. With assistance from qualified motorcycle accident lawyers, you can hold negligent drivers accountable for dangerous, illegal U-turns and other forms of negligence. Book a consultation with qualified accident lawyers as soon as possible to avoid issues with the statute of limitations. 
Source:
https://www.newsobserver.com/news/state/north-carolina/article269078217.html
If you have further questions about this article or legal concerns call 800-672-3103.