Whole Foods Market is recalling certain vegetable products over concerns they may be contaminated with listeria.
---
The last few months have been filled with various food recalls, and there are no signs of that changing anytime soon. Earlier this week, Whole Foods Market issued a voluntary recall for dozens of vegetable products over concerns they may be contaminated with Listeria. The recall was issued in response to the recent recall issued by Mann Packing Co., Inc's vegetable recall. Fortunately, no illnesses have been reported from consuming the products,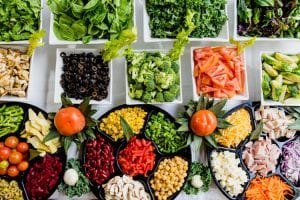 According to the recall notice, the affected Whole Foods products were "available on salad and hot bars, chefs' cases or packaged in plastic containers." Additionally, the products were sold between October 10 and November 4, 2019. A full list of the affected products can be found here.
If you or someone you know has one of the recalled products, either throw them away or return the product(s) for a refund. Anyone with additional questions or concerns about the recall can contact the company at 1-844-936-8255.
What is listeria and how serious is it? For starters, Listeria monocytogenes is a bacterium that can cause serious infections. In severe cases, the infections may even prove fatal. Certain groups of people are particularly vulnerable to the bacterium, including infants, pregnant women, the elderly, and anyone with a weakened immune system. Symptoms of the infection may include fever, headache, stiffness, abdominal pain, nausea, and diarrhea.
Sources:
Whole Foods recalls dozens of vegetable products due to listeria risk
Whole Foods recalls 70 hot bar, salad bar items and other food products over listeria risk