Voters are being asked to weigh in on whether psychedelic mushrooms should be decriminalized.
---
Denver, Colorado, is at the forefront of a national movement seeking legal access psychedelic mushrooms primarily for medicinal use.  However, in the latest attempt to decriminalize them, voters opts against it.  Editor's note/correction: the Denver vote passed and mushrooms are now decriminalized in that city. At the same time, a campaign in Oregon is gathering signatures for a ballot measure in the 2020 election that seeks to legalize mushrooms specifically with a medical prescription for use in approved clinics.  In Iowa, Republican lawmaker Jeff Shipley recently proposed two bills: one removing psilocybin from the state's list of controlled substances, and the other legalizing it for medical use.  And, while a campaign in California that was presented in 2018 did not get enough signatures to qualify for the ballot the same group is hoping to try again in 2020.  Perhaps Colorado will do the same.
"Cultivating psilocybin and offering medicine to people to change their lives, that will be my mission, or my way of serving others," one anonymous grower said, adding, "With decriminalization and stuff I can operate a little bit more freely, have to worry less."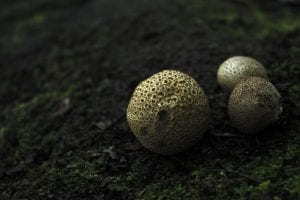 The Denver measure sought to reduce the priority of charging adults 21 and older in possession of psilocybin mushrooms with a crime, as well as everyone caught growing them for personal use.  Police said the measure would have made possession of this drug the "lowest law enforcement priority."  However, this doesn't mean using mushroom would be completely legal – just less of a priority to prosecute.
Matthew Johnson, who has spent the past fifteen years researching psychedelics at Johns Hopkins University in Baltimore said decriminalization of illegal drugs can, in some cases, be a good thing.  However, he apparently sided with the majority and added that he would not support allowing people to use psilocybin without professional supervision.
"(This therapy) needs to be done by appropriately trained and credentialed medical and psychological professionals," he said.  "The most common side effect is the so-called 'bad trip,'" Johnson said. "(It) can be well-managed in a medical research setting, but that sometimes leads to dangerous behavior when out in the wild…Under the influence of psilocybin, people can panic and put themselves in unsafe situations; there have been fatalities."
Psilocybin, however, is not addictive and causes fewer visits to the emergency room than many other illegal drugs.  This means, it is potentially less dangerous than using opioids and could be used as a viable alternative to treat a number of medical conditions.  Of course, the psychedelic effects are still concerning.  Johnson believes the most promising research involves the successful treatment of anxiety and depression in cancer patients.
"It's really unprecedented in medical history to see effects for depression that are caused by a single medication," he said.
And, research is also being conducted for other potential uses of psychedelic mushrooms, including eliminating nicotine addiction and for treatment-resistant depression.  Johnson believes in as little as five years research on psilocybin will lead to the first medication approved by the Federal Drug Administration (FDA).  This will be approved under a specific set of conditions, including supervision.
Until then, Deanne Reuter, the assistant special agent in charge at the Drug Enforcement Agency's Denver office, reiterated that the agency will continue prosecuting cases of psilocybin possession and trafficking.  "Any controlled substance is a concern," she said. "It's obviously on a Schedule 1 for a reason."  But, she added, "The trafficking of psilocybin seems to be like a small, niche kind of community."
Sources:
A Growing Push To Loosen Laws Around Psilocybin, Treat Mushrooms As Medicine
Denver voters appear to reject effort to decriminalize 'magic mushrooms'