A Long Island woman passes away from a blood clot after surgery. Her family will receive $2.5M in a medical malpractice case.
---
Suzanne Czerepinski, 67, of New York, received a $2.5 million verdict in a medical malpractice case after her wife, Margaret Parr, died during a botched hernia surgery.  Parr, 68, passed away after she was discharged from the hospital the same day, and a blood clot prevented the flow of oxygen to her organs.  She left behind two adult children and four grandchildren.
After undergoing the procedure to correct a hernia in her stomach in late-February 2013, Parr began to experience extreme pain that increased rapidly, ultimately causing her death.  Czerepinski, Parr's partner of 33 years, filed a malpractice lawsuit in 2014 against surgeon Dr. Medhat Allam and his practice, Eastern Long Island Surgery in South Hampton, alleging in that Parr should have been kept overnight to monitor for any post-procedure side effects, especially given the fact that she had vascular disease and stents in her arteries.
Allam also "did not make an effort to consult with Parr's vascular surgeon," Czerepinksi's suit indicated, before deciding to move forward with her surgery.  Vascular surgeons treat arteries and veins throughout the  body, and thus, the physicians should have coordinated care to ensure their wouldn't be an issue with blood clots, according to her suit.
"She had several medical issues throughout her life that needed to be looked at prior to doing surgery," Czerepinski said. "One was the fact that she had a stent put in to help with blood flow.  I think she should have been kept in the hospital overnight because of her fragile medical condition."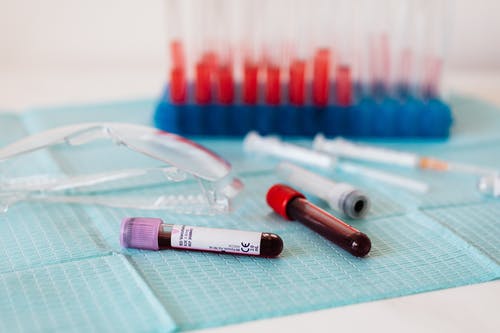 WebMD suggests that unexpected blood clots are "always serious" issues which can lead life-threatening complications and "even death" should symptoms be ignored.  If a clot reaches can artery, it can "cause a heart attack or stroke."  Moreover, "if it happens in a vein, [it would result in] pain and swelling," which was what Parr experienced.  Chances of a blood clot forming also increase after age 60, putting Parr at higher risk and supporting Czerepinski's case that her partner should have been monitored more closely.  At the two-week trial in Suffolk County Supreme Court, a six-person jury agreed.
Czerepinski had stated in her suit that she ran out as soon as symptoms started to present to get pain medication for her wife, which she administered, but it didn't help.  Her wife's "condition worsened," she said.  She ended up having to call 911 after Parr went unresponsive as her stomach swelled and she urinated on herself.
Czerepinski said that her partner "was operated on at a close-by hospital nevertheless it was too late.  It was a painful death.  Her insides were mush, she died from the inside out."
The family's attorney, Clifford Argintar, said at the time of her death, Parr's "abdomen, pancreas, liver and gall bladder had all died and had begun to liquify."  He added, "Finally, after six years of litigation the family has some justice."
"No family should have to go through this.  It's neglect and [Allam] needs to be brought to account for that," Czerepinski said, adding that her wife " didn't sleep all night.  [There was] a lot of moaning.  She was in terrific pain."
Nicholas Marotta, Allam's attorney, responded to the verdict, "We are presently reviewing all aspects of the verdict and are considering our post-trial options."
Sources:
Family Wins $2.5M Verdict After LI Woman Died Following Botched Surgery
Family wins $2.5M after LI woman died following botched surgery