Some attorneys have said PFAS may turn out to be "the next asbestos."
---
The federal Food and Drug Administration says it's found substantial traces of a potentially dangerous non-stick chemical in grocery store meats, seafood and ready-made cake.
The Associated Press indicates that the report is likely to escalate complaints already being made by states and consumer advocates. Collectively, they claim that the Trump administration isn't doing enough to regulate man-made compounds.
At particular issue are a class of widely-made, widely-distributed compounds called per- and polyfluoroalkyl substances, often referred to as PFAS.
PFAS guidelines are sparse and hard to come by: the Associated Press says that, as of right now, the only regulation on PFAS dictates the extent to which it can be present in drinking water.
However, federal toxicology reports suggest a potential link between PFAS ingestion and blood, heart and health problems. But the reports are tenuous—scientists say they haven't yet concluded that PFAS is a definite cause of serious health issues.
While the FDA has also shied away from saying its PFAS discovery is worrying, last year's toxicology report at least "suggest[s] associations" between the compounds and various kinds of cancer and liver problems. PFAS may also impact and influence birth weights.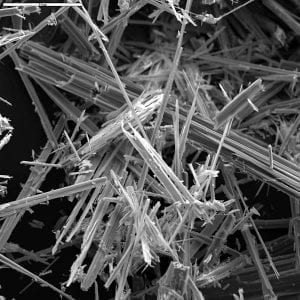 E&E News reports that consumer advocates have been quicker to move where the federal government has delayed. Lawsuits against PFAS manufacturers and supply controllers have been on the rise in recent years, with some wondering whether the compounds may be as injurious as asbestos.
Akerman LLP attorney Matthew Schroeder told E&E that individual and organization-lawsuits are likely just the tip of the iceberg.
"I think you're going to see a waterfall effect," he said. "You're going to see more states [suing]."
"States are going to follow, cities are going to follow, attorneys general are going to follow," Schroder added. "And it's going to, in turn, lead to significantly more class-action lawsuits."
Some states have already filed suits against PFAS manufactures. Minnesota, for instance, sued 3M Co. for dumping PFAS in local water supplies in 2010—the case settled last year, with 3M agreeing to pay the state $850 million.
And New Hampshire's attorney general recently initiated a complaint against an assortment of companies which create PFAS-containing fire-suppressing foam.
"The defendants possessed unique knowledge of the dangers of PFAS chemicals but continued to make and sell them without warning the public of their health risks," said New Hampshire Attorney General Gordon MacDonald, a Republican. "We are committed to taking all legal action necessary to ensure that those responsible account for the damage to the State and its resources caused by PFAS."
E&E adds that other states—including New York and New Jersey—are also suing companies which produce PFAS-containing firefighting foams and suppressants.
And Michigan may be the next to follow, with its recently-appointed Democratic attorney general, Dana Nessel, purportedly seeking attorneys to represent the state against PFAS manufacturers.
"Our state will spend hundreds of millions of dollars addressing these problems—costs that should not be borne by people who live, work and play here," Nessel said in a statement. "Many of these same people were poisoned here, and we will make those responsible pay for their greed."
The FDA's recent findings are further cause for alarm—the level of PFAS compounds in chocolate cake, for instance, are 250 times higher than federal guidelines dictating the chemical's maximum proportionality in drinking water.
Toxicologists told the Associated Press that even if scientific literature hasn't reached a conclusion, the life-time risks of PFAS consumption must be explored.
"Drinking one glass of contaminated water is unlikely to be associated with health risks, as is eating one slice of contaminated chocolate cake," said East Carolina University toxicologist Jamie DeWitt. "Individually, each item is unlikely to be a huge problem, but collectively and over a lifetime, that may be a different story."
Sources
FDA: Sampling finds toxic nonstick compounds in some food