Legislators and presidential hopefuls are echoing mass discontent with the vast power wielded by tech giants.
---
The U.S. government is preparing to revive antitrust investigations into some of the country's biggest tech companies, including the likes of Amazon, Apple, Facebook and Google.
Reuters reports that the Federal Trade Commission and the Department of Justice have divided oversight of the four companies. While the Justice Department has been tasked with reigning in Apple and Google, the FTC will monitor Amazon and Facebook.
Establishing jurisdiction enables both agencies to collaborate and jointly decide whether to open formal investigations into any or all of the four major companies.
The Washington Post notes that that the "investigation won't target one specific tech company, but rather focus on the broad belief that the 'Internet is broken.'"
"The open internet has delivered enormous benefits to Americans, including a surge in economic opportunity, massive investment, and new pathways for education online," said House judiciary chairman Jerrold Nadler. "But there is growing evidence that a handful of gatekeepers have come to capture control over key arteries of online commerce, content, and communications."
Rhode Island Rep. David Cicilline, head of the House's anti-trust committee, said the probe will likely include public hearings and subpoenas. But as The Verge observes, Cicilline's explanation doesn't dive into intent—whether that be new regulations, penalizations or even the drastic step of break-ups, nobody yet knows.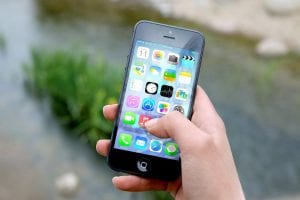 Some of the investigation's goals, outlined by The Guardian, include "documenting competition problems" and parsing "anti-competitive conduct."
The committee may also assess "whether existing antitrust laws, competition policies, and current enforcement levels are adequate to address" any extant issues or those which might be uncovered by a probe.
The news has invigorated some Democrats, including presidential hopeful Elizabeth Warren.
"Today's big tech companies have too much power," Sen. Warren (D-MA) wrote in a blog post, "too much power over our economy, our society, and our democracy.
"They've bulldozed competition, used our private information for profit, and tilted the playing field against everyone else. And in the process, they have hurt small businesses and stifled innovation."
"I want a government that makes sure everybody—even the biggest and most powerful companies in America—plays by the rules," Warren wrote.
The announcements—not surprisingly—resonated in the stock market. Shares for Facebook fell by 7.5% Monday, while the other three companies reported losses ranging from Amazon's 6% to Apple's 1%.
The Verge adds that speculating about what's to come—what the effects of so many calls for action could be—isn't particularly worthwhile. Some investigations are ongoing, others have yet to begin. But it is apparent that social media giants and information agglomerates wield undue influence, which is now facing public and political scrutiny.
Sources
Tech monopoly? Facebook, Google and Amazon face increased scrutiny
US antitrust enforcement is coming back from the dead