An exonerated prisoner who was wrongfully convicted and spent almost four decades behind bars will receive $21 million in settlement funds.
---
Craig Coley spent four decades in prison for a crime he did not commit.  He was wrongfully convicted of killing his ex-girlfriend, Rhonda Wicht, and her 4-year-old son, Donald, in 1978, when he was 39 years old.  Now a free man, Coley has reached a $21 million settlement with the city of Simi Valley.  Coley was pardoned two years ago, in 2017, by former governor, Jerry Brown, after exculpatory DNA evidence was discovered by investigators working the case.  Coley pleaded not guilty and always maintained his innocence.
"While no amount of money can make up for what happened to Mr. Coley, settling this case is the right thing to do for Mr. Coley and our community," Simi Valley City Manager Eric Levitt said after the settlement was reached.  Coley's was the longest prison term that was ever overturned in the state of California.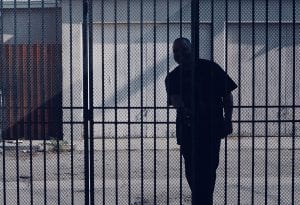 Mike Bender, a close friend and former police detective in Simi Valley, advocated for Coley to be free for three decades after he said some aspects of his case just didn't add up.  The petition for his freedom said that a Simi Valley detective had "destroyed biological evidence that could have exonerated Coley."  However, the victim's family members and the Ventura County District Attorney's office opposed the petition.
Although an order had been signed allowing for the destruction of the evidence in the case years prior, boxes containing vital pieces were eventually found in storage, and biological samples thought to have been lost were located at a private testing company.  A sample of the sheet upon which Wicht's body was found was sent for DNA testing.  Sperm and epithelial cells that were not Coley's were discovered and determined to be from an unidentified male.  Coley's DNA was not found on Donnie's T-shirt, either.
On November 20, 2017, Ventura County District Attorney Gregory Totten and Simi Valley police chief Livingstone issued a joint statement: "Reviewing the case in light of the new evidence, we no longer have confidence in the weight of the evidence used to convict Mr. Coley.  We also believe that the evidence, as we now know it, would meet the legal standard for a finding of factual innocence."
"Craig's message is always don't give up," Bender said, adding that Coley has spoken to law enforcement officials about proper evidence collection and has met personally with loved ones of prisoners who've maintained their innocence.
The New York-based the Innocence Project is a well-known nationwide organization that advocates for those who have been wrongfully convicted.  Its mission is to "free the staggering number of innocent people who remain incarcerated, and to bring reform to the system responsible for their unjust imprisonment."  The Innocence Project has exonerated more than 350 inmates to date by utilizing DNA testing.  On average, exonerated convicts served fourteen years in prison.
Coley was awarded $1.95 million in 2018 by California authorities, which equates to $140 for each day he spent in prison.  With the funds he was awarded, the ex-prisoner was able to buy a home.  With the new settlement money, he will also "be able visit places on his bucket list and continue to help the wrongfully convicted," according to Bender.
"He's looking forward to being able to live his life," Bender said, "No one would want to trade places with him."
Sources:
National Registry of Exonerations: Craig Coley
California man who spent 39 years in prison gets $21 million for wrongful conviction