The unidentified male plaintiff claims that he opened the door for the robbers, believing that they were there to deliver a cake he had ordered off Uber Eats.
---
A young coupled has filed an unusual lawsuit against the Boro Hotel in New York City, claiming that they were robbed at gunpoint while going to pick up an Uber Eats order.
According to The New York Post, the two plaintiffs—both age 26—were staying at the Boro Hotel in Long Island City in Queens on the night of January 2, 2021.
"It was pretty scary," said the male plaintiff, identified in court documents only by a pseudonym.
"I went to open the door to get the food [and] two guys busted in and put a gun to my head," he said. "I was not wearing any clothes."
The male plaintiff—described as "the boyfriend" by the Post—said that he had ordered a cake from a local bakery, but fell asleep shortly before it arrived.
When the man heard a knock at his bedroom door, he assumed that the Uber Eats driver had arrived and was attempting to deliver his order.
However, when the plaintiff went to answer the door, two armed men barged into the room, throwing the 26-year-old on the ground and tying his hands together. His girlfriend, still asleep, was awakened when the robbers tore the sheets off the bed.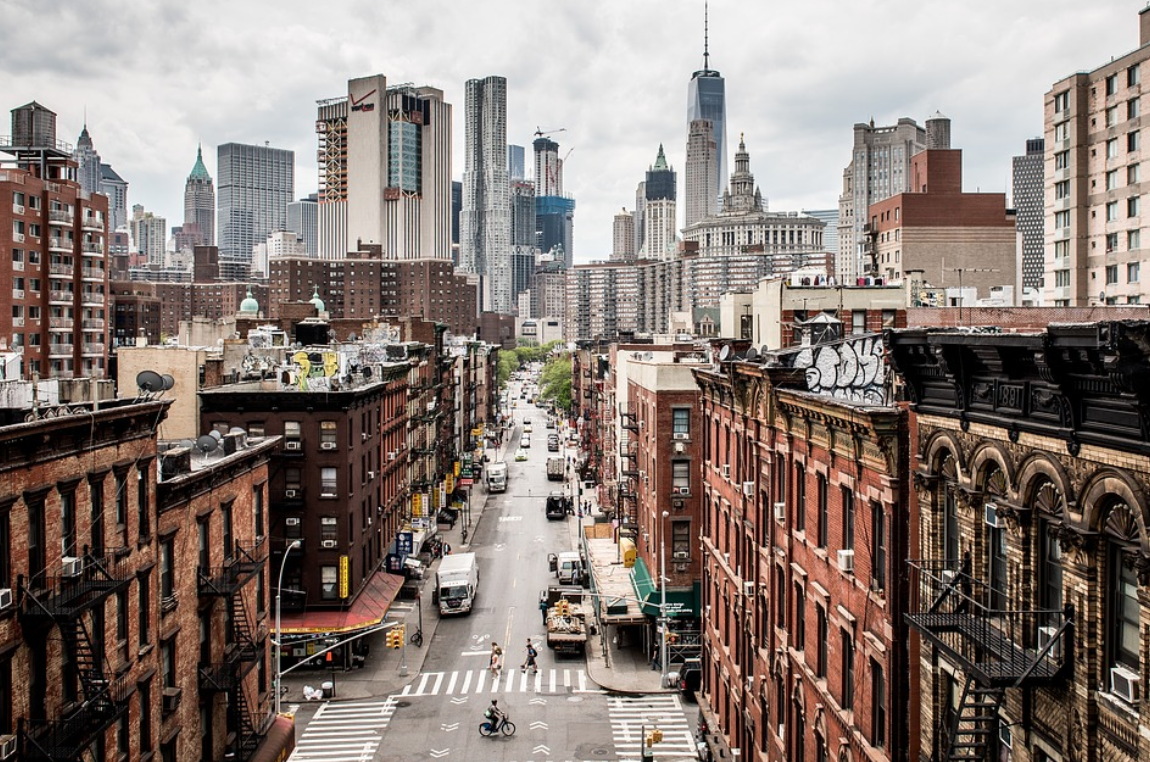 "I woke up processing everything and freaking out," said the 26-year-old woman, who is from Connecticut.
The two thieves left with wallets, jewelry, and sneakers.
"We waited a couple minutes, nervous to leave," the female plaintiff said. "We got on our clothes and ran downstairs to the lobby screaming."
While hotel workers called the police, the couple say that nobody in the hotel—including security—seemed to take the incident very seriously.
A spokesperson for the Boro Hotel said that the lawsuit is without merit.
"This claim is without merit. We fully cooperated with law enforcement in their 2021 investigation. The circumstances giving rise to the alleged robbery are highly suspicious," the hotel told NBC News in a statement. "Safety is our absolute top priority, and this type of incident has not occurred in our seven years of operation. We look forward to having this frivolous suit dismissed."
Nevertheless, Mark Shirian—an attorney representing the couple—said that the hotel violated its duty of care by not having adequate security.
"The victims entrusted their safety and well-being to Boro Hotel, expecting a secure and protected environment during their stay," Shirian said in a statement. "Regrettably, the hotel failed to fulfill its duty of care and maintain adequate security measures to prevent criminal activities on its premises."
"This failure directly resulted in our clients becoming targets of a heinous act, causing significant emotional distress, physical harm, and financial losses," he added. "We firmly believe that hotels have a paramount responsibility to ensure the safety of their guests. Negligent security, as alleged in this lawsuit, represents a breach of that duty."
Sources
Couple at New York City hotel opened door expecting Uber Eats, instead found armed robber, says lawsuit alleging lax security
Couple sues NYC hotel after being robbed by armed men they thought were delivering Uber Eats