Taco Bell is recalling 2.3 million pounds of beef after customers found bits of metal shavings.
---
If you're a fan of fast-food tacos and chalupas, this recall is for you. Earlier this week, Taco Bell issued a recall for its beef products over concerns it may be contaminated with metal shavings, according to the U.S. Department of Agriculture's (USDA) Food Safety and Inspection Service (FSIS). The recall is a big deal because the beef is used in many of the fast-food chain's menu items.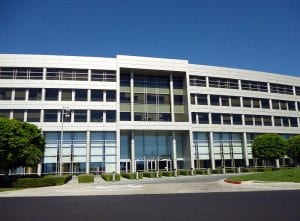 According to reports from Taco Bell, three customers have already reported finding metal shavings in their food. Fortunately, the USDA claims no one has reported experiencing adverse reactions from consuming the potentially contaminated beef.
The affected beef was produced between September 20, 2019, and October 4, 2019, by Kenosha Beef International and manufactured in Columbus, Ohio. From there, the beef was distributed to Taco Bell restaurants throughout Michigan, New York, New Jersey, Virginia, and Ohio. Eventually, it was distributed to Taco Bell restaurants across the nation.
The recall specifically included cases of "eight 5 lb. bags of Taco Bell Seasoned Beef Taco and Burrito Filling with use-by dates of 'L2 11/4/19' to 'L2 11/18/19.'" So far, about 2.3 million pounds of beef are included in the recall and 21 states across the Midwest, Northern Southeast, and Northeast have been impacted.
When commenting on the recall, Julie Masino, the President of North America, Taco Bell Corp. said:
"Nothing is more important than our customers' safety, and nothing means more to us than their trust. As soon as we received the first consumer complaint, we immediately acted to remove the product from the affected restaurants and proactively worked with the supplier to inform the USDA of our steps to protect our guests."
Sources:
TACO BELL RECALL: 2.3 MILLION POUNDS OF BEEF POTENTIALLY CONTAMINATED WITH METAL SHAVINGS IN RESTAURANTS ACROSS 21 STATES
Taco Bell recalls 2.3 million pounds of seasoned beef after reports of metal shavings