Nursing home residents have the right to engage in social activities and the facility must provide various types of social interaction.
---
Austin, TX – Adjusting to life in a nursing home can be very tough, but with adequate care, many residents will settle in eventually. The key phrase here is adequate care, which includes clean and comfortable living conditions, good food, social interactions, and friendly, professional staff. Sadly, most nursing homes in Texas, Austin included, are notoriously understaffed, which can dramatically impact the residents' lives. 
If you have someone in a nursing home and you're not satisfied with the standard of care they receive, you should take it up with experienced lawyers. They will explain what legal remedies are available.
Common complaints in Texas nursing homes
Seasoned Austin nursing home abuse lawyers will tell you that the most common complaints residents and their families have stem from the chronic lack of personnel. Under Texas regulations, an assisted living facility should have at least one nurse for every 8 residents during daytime shifts. Most nursing homes in Texas do not meet such a requirement, and there aren't enough nursing assistants and aides to take care of the residents' needs.
Slow response times
Bedbound and frail residents rely on their carers for their daily needs. Unfortunately, when the facility is understaffed, pressing the call button won't be of any use. A resident may have to wait for hours before someone comes by to give them a glass of water or change their diaper. 
If a resident requires assistance to take a shower, they may have to go days without getting a chance to clean themselves. 
Such a situation is not only frustrating or annoying, but it can also be quite dangerous. 
For instance, a resident with mobility problems may fall while trying to make it to the bathroom on their own. This can result in serious injuries, such as broken bones or head trauma. For an 80-year-old, a nasty fall can lead to death.
If you notice bruises on a loved one or hear they've had another fall, you need to start asking questions. Ask their carers what's going on, ask the manager why there was no one available to assist your grandma to the toilet, and, above all, ask knowledgeable Texas nursing home lawyers what you can do.
If your loved one sustained serious injuries or died as a result of neglect or abuse, you can file an official complaint and sue the facility.
Poor quality food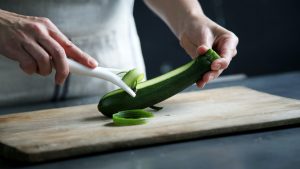 Nursing home residents have the right to nutritious food and snacks that meet their dietary needs. If your loved one complains about the food they're getting, do not dismiss it as them being fussy. Speak to the management and threaten them with an official complaint. 
If your family member requires feeding assistance, watch out for unexplained rapid weight loss. It may be that they're not getting all their meals or the aides are always in a hurry and don't make any effort to help them get enough food. You must also watch out for signs of dehydration. 
Malnutrition and dehydration can lead to various illnesses. You should reach out to highly-trained medical malpractice lawyers in such a situation.
Social isolation
Nursing home residents have the right to engage in social activities and the facility must provide various types of social interaction. Sometimes, overworked staff won't bother to help a resident to the ground floor for a recreational program. Or they may punish residents they don't like by intentionally forgetting they were supposed to go for a walk around the garden. 
This type of complaint should not be treated lightly. Studies show that social isolation increases the risk of dementia by 50% and the risk of having a stroke by 37%. 
Get your nursing home lawyers on the phone and do something about it!