Ana Molina, a Philadelphia paralegal, is under investigation for posing as a lawyer and defrauding her clients as well as the federal government.
---
Federal investigators are preparing a case against a Pennsylvania woman they say exploited undocumented immigrants, pretending to be an attorney and billing countless hours for legal services she wasn't licensed to provide.
According to ABC News, 55-year old Ana Molina, based in Philadelphia, would recycle clients' personal information, using it for multiple migrants and in various hearings.
"Molina is an attorney imposter," a Department of Homeland Security Investigations agent wrote in court documents. "Molina accepts money for filing applications for legal status adjustments the client may not even qualify for."
ABC construes the allegations as evidence that the Trump administration—for all its effort to curb foreign arrivals and complicate residency petitions—is still chasing criminals who prey upon vulnerable migrants.
But Molina's own attorney says the Justice Department is backing a "not-so-subtle attempt to bully Ms. Molina into ending the immigration assistance she provides to immigrants who come to this country in search of a better life."
"It should not surprise anyone that in this current political climate, [the federal government] is targeting an immigrant who makes a living helping other immigrants get their affairs in order," Molina's attorney wrote in a statement to ABC News.
Molina previously served at least two years in prison after pleading guilty to money-laundering in connection to a drug trafficking cases.
Following her release, a Philadelphia judge allowed her to open an immigration services clinic in the city. While Molina hasn't yet been charged, court documents suggest there's "probable cause to believe" that she committed mail fraud and identity theft.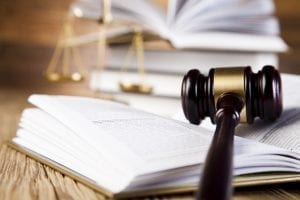 Agents believe that Molina stole "identity documents from unwitting individuals and used their information" to "defraud" federal agencies, positioning her clients as more financially affluent than they really were.
However, Molina's questionable tactics weren't pushed only against the government. One couple said they were dissatisfied with Molina's service and asked for a refund; instead of complying or offering condolences, she told the woman that her husband was "illegal and couldn't do anything" to recoup their losses.
In another case, Molina received genuine tax returns from a Dominican woman, intended to support claims of financial security.
Molina later re-used the same return to bolster a Jamaican client's case.
While Molina has a degree in "paralegal studies," her company's website described her as a "renowned lawyer."
That description, writes ABC News, was removed after authorities raided her clinic Wednesday.
ABC also noted similarities between Molina's case and that of 65-year old New Jersey resident Leaford Cameron, charged and convicted of fraud for "brazen behavior in posing, for decades, as a licensed attorney."
Cameron purportedly earned $200,000 from at least 100 victims.
"Far from a guardian of the law, Cameron is a crook whose fraud caused serious harm to his victims and the public's trust in our legal institutions," U.S. attorney for the Eastern District of Pennsylvania, William McSwain, said.
Cameron was sentenced to 10 years.
McSwain's office is currently leading the investigation into Molina's practice.
Sources
Feds target ex-con 'attorney imposter' for allegedly preying on undocumented immigrants