Some of the bill's sponsors say a lawsuit is exactly what they want.
---
The American Civil Liberties Union and Planned Parenthood are launching a lawsuit against Alabama and its new abortion law.
CNN characterizes Alabama's abortion regulations as a near-total ban. Not only does the state prohibit women from receiving abortions once a fetus has a detectable heartbeat, but the law lays down strict penalties for potential offenders. Physicians, for instance, can face up to a century behind bars for performing the procedure.
Moreover, the law doesn't provide any exception for women who conceived as a consequence of rape or incest.
Alabama Gov. Kay Ivey signed the bill into law last week, but, as CNN notes, it won't take effect until November.
In their complaint, the ACLU and Planned Parenthood accuse Alabama of contradicting the Supreme Court's ruling in Roe v. Wade.
"For over 46 years – since the Supreme Court decided Roe v. Wade – U.S. law has recognized the fundamental constitutional right to make the profoundly important and personal decision whether or not to terminate a pregnancy," the lawsuit states.
The Associated Press and CNN report that the lawsuit was filed on behalf of several Alabama abortion providers: Planned Parenthood, and two clinics operated by Dr. Yashica Robinson.
According to Robinson, the law—which has yet to take effect—is already scaring some patients out of the procedure. Robinson told the Associated Press that some pregnant women believe it's already illegal to get an abortion in Alabama.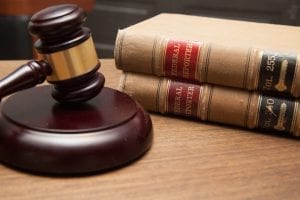 Robinson also said that Alabama has a long history of passing laws designed to either shut down abortion clinics or shame providers and pregnant women.
"Enforcement of the Ban will […] inflict immediate and irreparable harm on plaintiffs' patients by violating their constitutional rights, threatening their health and well-being, and forcing them to continue their pregnancies to term against their well," says the complaint.
Randall Marshall, executive director of the ACLU in Alabama, seemed optimistic about the suit's outcome.
"Make no mistake: abortion remains—and will remain—safe and legal in Alabama," Marshal said. "With this lawsuit, we are seeking a court order to make sure this law never takes effect."
And supporters of the law—including its sponsors—expect they may lose in court. However, the contemporary Supreme Court's conservative make-up provides some hope to supporters—indeed, they want the law to serve as a mechanism by which Roe v. Wade might be challenged and eventually overturned.
Rep. Terri Collins, the bill's Republican sponsor, said he'd hoped all along that allegedly "ultra-liberal" groups like the ACLU might put up a fight.
"We not only expected a challenge to Alabama's pro-life law from ultra-liberal groups like Planned Parenthood and the ACLU, we actually invited it," Collins said. "Our intent from the day this bill was drafted was to use it as a vehicle to challenge the constitutional abomination known as Roe v. Wade."
"This lawsuit is simply the first battle in what we hope will ultimately be a victorious effort to overturn Roe and protect unborn babies from harm," Collins said.
Ivey, adds the Associated Press, didn't comment on the litigation. But, while signing the proposal into law, Ivey did say that, "to the bill's many supporters, this legislation stands as a powerful testament to Alabamians' deeply-held belief that every life is precious and that every life is a sacred gift from God."
Sources
ACLU and Planned Parenthood file lawsuit against Alabama's near-total abortion ban
ACLU, Planned Parenthood bring lawsuit against Alabama abortion law
ACLU, Planned Parenthood File Federal Lawsuit to Block Alabama Abortion Ban
Federal lawsuit filed to block Alabama's new abortion ban