The ACLU says the policy change will deprive migrants of their due process rights.
---
The American Civil Liberties Union (ACLU) will sue the Trump administration for expanding its fast-track deportation regime to undocumented immigrants who can't prove they've been in the United States for two consecutive years or more.
The program, reported by National Public Radio on Monday, builds on the Department of Homeland Security's ability to 'quickly' deport immigrants. Fast-track deportations typically occur without any semblance of due process—detainees are denied an attorney and the opportunity to have a hearing.
The rule went into effect Tuesday.
Now, the ACLU is hoping to challenge and eventually overturn the expanded program. The organization has seen significant success in pushing back against the White House's most ambitious—and legally over-reaching—anti-immigrant initiatives. Earlier this week, ACLU attorneys convinced a West Coast judge to issue a temporary injunction against a revised asylum policy that'd make it practically impossible for many refugees to directly seek shelter within the United States.
Like its blocked asylum proposal, the administration believes its efforts to curb immigration are critical to the national security.
"The effect of the change will be to enhance national security and public safety—while reducing government costs—by facilitating prompt immigration determinations," the Department of Homeland security said in a statement.
The move, writes NPR, is designed to chip away at immigration courts' enormous backlogs. The DHS says that deporting more migrants "will reduce the significant costs to the government associated with full removal proceedings before an immigration judge."
And that's no small challenge—Homeland Security says there are just shy of 1 million pending cases. According to the department, the average removal proceeding for a nonincarcerated, undocumented immigrant "has been pending for more than two years before an immigration judge."
However, the administration's latest overhaul will specifically target migrants who can't prove they've been in the United States for two consecutive years or more. That's because immigrants who've spent more than two years in the U.S. are automatically entitled to more legal proceedings.
ACLU Immigrants' Rights Project Senior Staff Attorney Anand Balakrishnan told NPR the revision gives Customs and Border Patrol "sweeping" powers to make residency determinations by itself.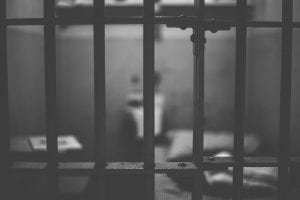 "The only way out of that is for the person to affirmatively prove that they've been here for two years or more," Balakrishnan said. "To have that evidence at all times.
"It puts the burden on every noncitizen to prove their continuous presence."
Deportations, says Balakrishnan, could occur within hours of an arrest, regardless of whether a detained migrant has any critically important familial ties to the United States.
"From what we know about the way expedited removals have been administered in the past, it's been rife with errors," he said. "U.S. citizens have been ordered deported."
Indeed, another recent story—recapped on LegalReader—documents the case of a teenage boy who spent almost a month being shuffled between Customs dungeons and Immigration Enforcement holding cells. But the 18-year old was born in Dallas. Officers took him away and initiated deportation proceedings, even though he had a copy of his birth certificate, driver's license and Social Security card when was picked up at an immigration checkpoint.
The discrepancy was purportedly caused by a series of small paperwork errors and omissions his mother, an undocumented immigrant, had made when the boy was born.
ACLU-IRP program director Omar Jadwat insists that more fast-track deportations mean more constitutional deprivations, too.
"Under this unlawful plan, immigrants who have lived here for years would be deported with less due process than people get in traffic court," Jadwat said. "We will sue to end this policy quickly."
Jennifer Chang Newell, the managing attorney at the California Office of the Immigrants' Rights Project, told The Hill that fast-track deportations have always been "flawed" and that "numerous citizens have been deported unfairly" because of it.
Echoing Jadwat, Newell also said the administration's expansion "denies immigrants due process."
Sources
ACLU promises lawsuit over expedited immigrant removal expansion
Trump Administration Moves To Speed Up Deportations With Expedited Removal Expansion