The American Civil Liberties Union claims that a recently-passed Texas bill could infringe upon the rights of Lone Star State residents.
---
The American Civil Liberties Union of Texas has filed a lawsuit against the Texas state officials tasked with enforcing Senate Bill 12, which broadly prohibits "sexually oriented performances," including drag shows and related events.
In its complaint, the A.C.L.U. asserts that the bill's proposed provisions could violate the Fourteenth Amendment rights of Lone Star state residents.
The lawsuit was filed on behalf of a number of plaintiffs, including several LGBT-oriented groups and businesses, as well as an individual drag performer.
While Senate Bill 12 does not specifically mention drag shows, some politicians have made statements making it obvious that the legislation intends to curb drag performances.
Lt. Gov. Dan Patrick, for instance, said that the bill could be used to prohibit "sexualized performances and drag shows in the presence of a minor."
The bill, which has already been signed by Texas Gov. Greg Abbott, is expected to take effect on September 1, 2023.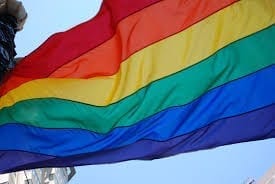 The legislation broadly restricts "exhibition or representation, actual or simulated, of male or female genitals in a lewd state," as well as the "exhibition of sexual gesticulations using accessories or prosthetics that exaggerate male or female sexual characteristics."
Any such performances, the bill says, cannot take place on public property or in the presence of persons under the age of 18.
The A.C.L.U. of Texas, though, claims that the enforcement of Senate Bill 12 "has threatened the livelihood and free expression of many Texans."
"The Texas Drag Ban is stunningly broad in scope and will chill entire genres of free expression in our state," said A.C.L.U. of Texas attorney Brian Klosterboer said in a statement. "This law flies in the face of the First Amendment. No performer should ever be thrown in jail because the government disfavors their speech, and we are asking the Court to block this affront to every Texan's constitutional rights."
"Brigitte Bandit," the drag performer named in the lawsuit, issued a similar statement, in which they said that artists are being used as scapegoats.
"Texas queens and kings from across our great state have been targets of threats and misinformation as a result of the anti-drag law," said Bandit, whose real name is Cheri Lake. "We must reject their attempts to divide us and continue to come together in our truth and power to support each other as Texans should. Our community will not be used as a scapegoat or a distraction by politicians who do not know who we are or what we do. State leaders should focus on legitimate issues, not political stunts. I dream of a state that's better for us all, no matter who we are, how we live, or who we love. Long live Texas drag!"
Sources
ACLU files lawsuit against drag show restrictions in Texas