A lawsuit was just filed against Cleveland Central High School and others after an African American student was denied a graduation honor to allegedly prevent white flight.
---
A lawsuit was recently filed in U.S. District Court for the Northern District of Mississippi over allegations that an African American high school student, Olecia James, was denied the title of salutatorian due to her race. Instead, the honor was given to a white student with lower grades, all because Cleveland Central High School feared it would cause 'white flight' if James received the honor.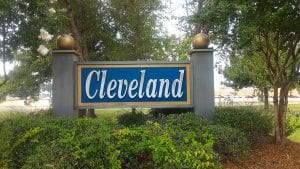 According to the suit, "two weeks before the school's inaugural graduation in May 2018, James learned that school officials had lowered her grade point average by reducing the 'quality points' she had earned from courses at a former school." It turns out, her former school was East Side High School, which was the Cleveland School District's "segregated high school for predominantly black students and closed in 2016." After that, Cleveland Central was created and merged East Side with the predominantly white Cleveland High School.
What are quality points, though? Well, according to the district, quality points are used to measure the "rigorousness of certain courses." In her suit, James said she, along with members of her family and school and district officials, met to discuss her quality points. During the meeting, she was told by principal Dr. Randy Grierson "that the low scores were incorrect and suggested the family take the issue up with the district superintendent, Dr. Jacqueline Thigpen." Both Grierson and Thigpen are named in the suit, "along with the district and a number of other officials who work for the school system." The suit states, "Dr. Thigpen refused to address the issues and provided no explanation as to why Olecia James' quality points were stated incorrectly on her grade scripts."
From there, James took her complaint to the school board in May 2018. During the meeting, James was "given a new grade script correcting the discrepancies." According to the new grade script, she had a quality point average (QPA) of 4.41, which should have made her the salutatorian. However, Grierson gave the honor to a "white male student with a QPA of 4.34." According to the suit, the decision was made to "prevent white flight."
Understandably, James was upset and met with school officials again. During that meeting, she was given another new grade script which showed her QPA had dropped to 4.33. When asked why, she was given no explanation why her QPA had suddenly dropped, allegedly.
To make matters worse, the lawsuit also claims school officials failed to assign or even lowered QPA's of other African American students, but never altered the QPA's of any white students.
As a result of not being named salutatorian, James claimed she missed out on many opportunities, including scholarships and is seeking monetary damages. When commenting on the matter, her attorney, Lisa Ross, said:
"We shouldn't be fighting to end discrimination in education. We should be focused on making sure all students enjoy the benefits that come with an integrated education."
Sources:
Black Mississippi student says in lawsuit she was denied graduation honor because of race
Black Mississippi High School Grad Charges Her Salutatorian Honor Was Given to Less Qualified White Student to Appease Racist Townspeople